5 Household Items You Can Recycle Creatively
5 May 2023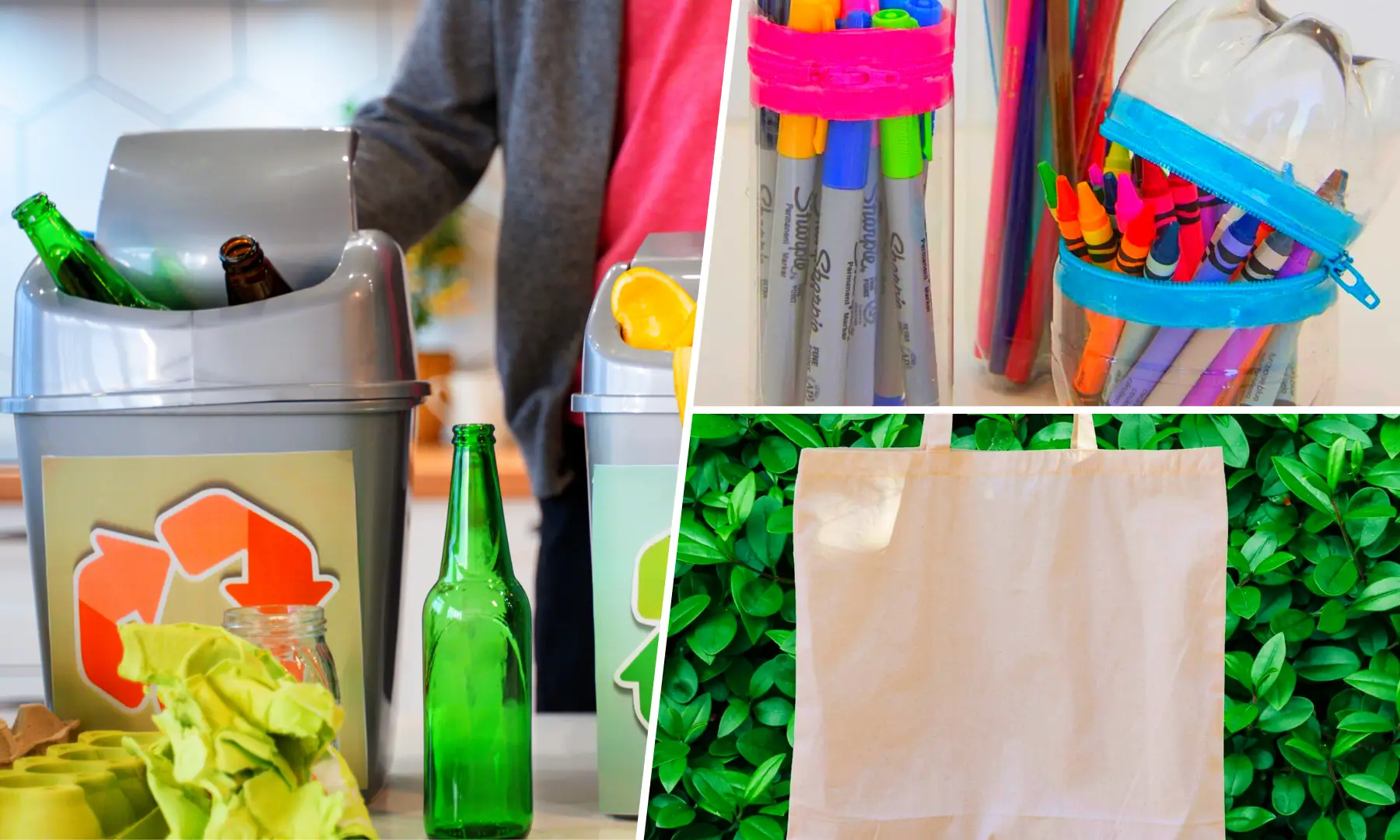 It's easy to discover practical and innovative ideas for recycling at home or giving old goods a new life, whether you're seeking for eco-friendly methods to declutter or simply trying to figure out what you can recycle at home. In fact, you may be surprised at how plenty of stuff just lying around your house and lot in the Philippines that can be put to other uses.
Taking your time and finding new uses for everyday objects may reap significant rewards as well.
Recycling in unique ways helps the planet, helps the wallet, and may be the foundation for a fun and fulfilling pastime. Additionally, more and more individuals nowadays are taking this a step further by converting their recycling ideas into money-making initiatives, and some have even created businesses around upcycling objects that would have been discarded in the past.
From Junk to Funk: What Things Can You Recycle at Home
Statistics from the United Nations indicate that the annual global trash production is 2.12 billion tons. Thankfully, eco-friendly solutions may come from as close as your own Lumina Homes with these ingenious recycling ideas.
If you're interested in turning the five most common junks you can find in your home into creative recycling projects, then read on!
A. Used Clothing
Are you at a loss as to what to do with all of the stained and unwanted garments cluttering your closet? There is a wealth of material, ideas, and inspiration available to you about the topic of garment recycling programs.
Tote bag
Make your own eco-friendly tote bags instead of using disposable paper of plastic bags at the supermarket. You may use them for everything you would normally put in a cotton bag, including fruit, groceries, shoes, and other things.
Scrunchie
It's easy to construct your own hair accessories by cutting up an old T-shirt for a ribbon or sewing together some fabric, with or without elastic, to use as a hair tie. You can even tie-dye it.
Cloth rug
Used infant garments? A long-sleeved shirt that doesn't fit or is so filthy that it's unusable? All of those things and more may be used as effective rags. Don't throw away clothes until it's too worn out to upcycle. Instead, you may use the squares as rags to clean your home over and over again. When they get too soiled to use, just wash them with powder laundry detergent and store them in a container underneath the sink.
B. Old Glass Bottles and Jars
Since its raw materials can be melted and reused indefinitely, glass essentially has a limitless lifespan. You may reuse your empty bottles and glass jars right at home instead of shipping them out to be recycled.
Soap dispenser
You can use any bottle to create a one-of-a-kind soap dispenser; all you need to do is purchase a basic pump or repurpose the pump from an old plastic bottle. A handcrafted dispenser like this would be an excellent present for a birthday or housewarming party.
Customized pincushion
Create a unique pincushion by repurposing an empty glass jar. Using a glass jar, some batting, and a hot glue gun, you can make a small sewing kit or button holder with a custom pincushion on top. A person who appreciates sewing will really appreciate this gift idea.
Vintage candy jars
You can quickly and easily make vintage-style candy jars out of regular glass containers by spray painting them silver and adding wooden handles. Use them to decorate a candy table for a special events like a birthday or wedding, or just keep them out on the counter to satisfy your sweet tooth.
C. Old Tin Cans
As household items go, old tin cans are among the least attractive. We didn't realize that tin cans are one of the most useful household recyclables.
Lanterns
Stunning lanterns made from aluminum cans would make a perfect addition as a dinner centerpiece or outdoor decor. A baked-on powder coating makes them tough on the inside and exterior. You can even customize its size and color.
Candle holders
A rustic but elegant look can be achieved with very little effort with this repurposed tin idea, perfect for when you need classy support for those pillar candles. This DIY project for decorative tin can holders is perfect for a last-minute outdoor dinner party and requires just a few materials.
Herb planters
Herb gardening is an exciting and economical hobby and an assortment of tin can flower containers further enhances the aesthetic value. Using copper spray paint and blackboard lettering, you can transform ordinary tin cans into decorative pots for herbs or succulents.
D. Plastic water bottles
Apart from plastic bin liners, plastic bottles are the worst possible indoor enemy. People often throw away used plastic bottles irresponsibly, which is bad for the environment. Thankfully, plastic bottles could be beneficial if one uses some creative thinking.
No sew-zipper bottle
Repurposed bottles make excellent containers for pens, pencils, and coloring supplies. Simply remove a few inches of the bottle's top, then hot glue a zipper to both ends to make the top detachable.
Wind chimes
Create a charming wind chime out of recycled plastic bottles. Simply remove the bottle's bottom, paint it, invert it, and decorate the rim with strands of beads and buttons. Allow the breeze to do its work by hanging it in a tree.
Sprinkler
Ideal for those who need to water a lawn or garden in their Lumina's affordable house and lot regularly. Remove the bottle's lid, drill or poke holes into its sides, and then duct tape the aperture to the end of a hose. Voila! You've fashioned your own sprinkler!
E. Scratch Paper
Paper recycling is a great way to decrease your impact on the environment and save resources. This method of recycling is best suited to the home newspaper reader or those who deal with paper on a daily basis.
Paper bunting
Making your own bunting from recycled paper is a breeze; all you need is some glue or a sewing machine. Make your form, and then string it up.
Homemade cards
On your next trip to the bookshop, instead of browsing the greeting card section, why not put that stack of scrap paper, shoe boxes, or cereal boxes to use? This simple project is fun for both young and old, and all it needs is some scissors and glue.
DIY bookmark
A handcrafted bookmark will ensure you never lose your place in a book again. Have your children paint or scribble on scrap paper or junk mail, or have them cut up an old postcard into bookmark-worthy shapes, for this simple local recycling program.
The amount of recyclable trash and food waste that ends up in landfills each year is in the millions of tons. Therefore, it is beneficial to recycle anything you can. Especially when you think about how easy it is to recycle things you no longer need.
It's also crucial to remember that the more junk we transferred to recycling facilities, the lesser these wastes end up in the environment.
As we aspire to help preserve a cleaner environment and a greener community, Lumina Homes invested in eco-facilities that will help to reduce household hazardous waste as well as plastic wastes such as plastic water bottle, plastic bag, and other plastic containers by putting them in a recycling bin. We then turn them into plastic chairs and donate them to public schools and local charity.
These are all in-line in our Community Development Group's policies about proper waste segregation and collection.
So, be wise on your next investment through Lumina Homes and make your reservations from our wide choices of affordable house and lot for sale!

Try our Home Loan Calculator
Loan Calculator
Try Lumina Homes' loan calculator and get an estimate computation for your preferred Lumina property and home model.