Why Live in South Cotabato? Here Are the Things You'll Love About the Land of the Dreamweavers
10 August 2021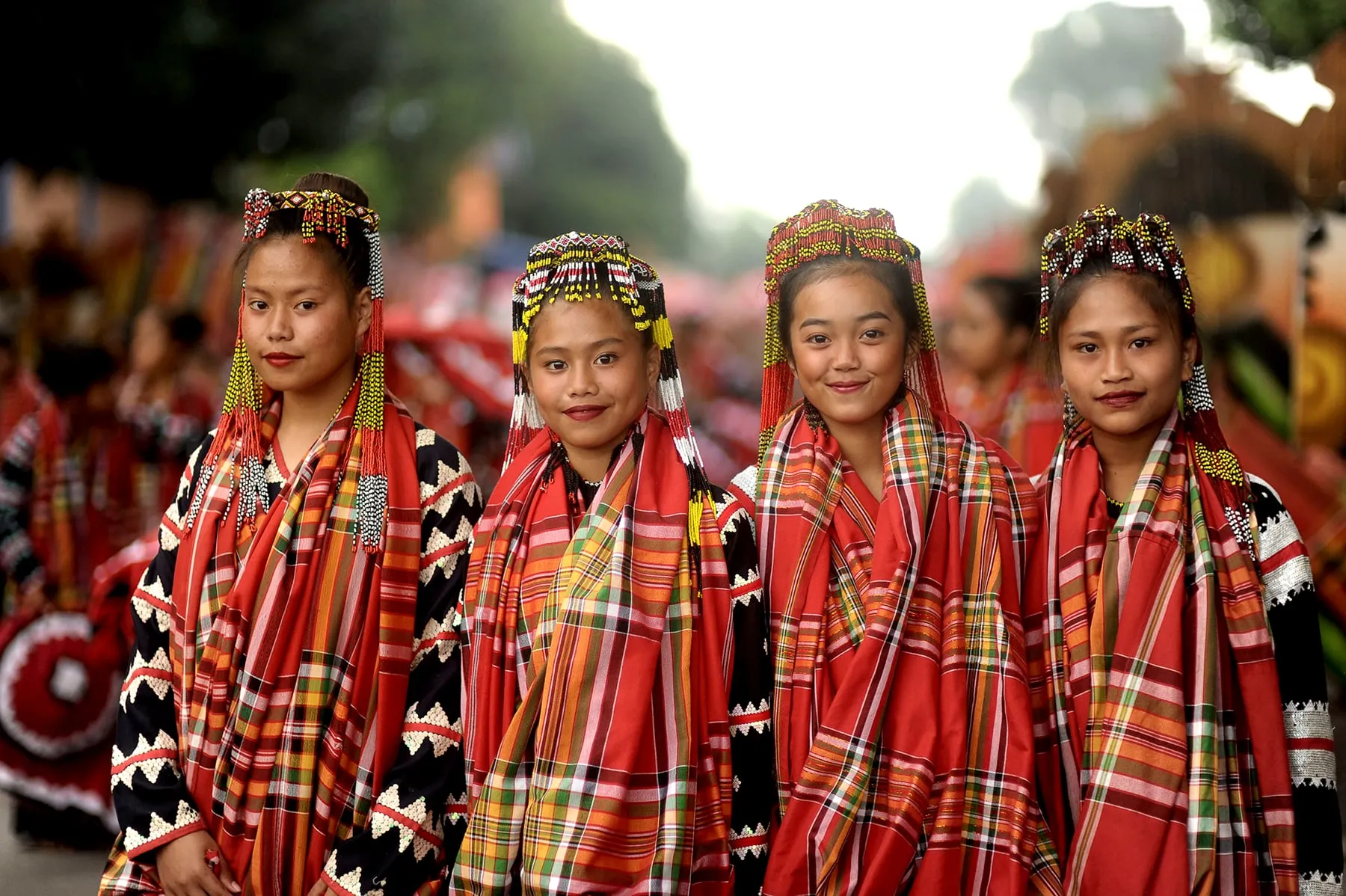 Living in Mindanao may not always be the first option of every Juan, but South Cotabato is so beautiful that you would even consider moving there for good, and it's easy to see why thanks to its rich heritage history and charming wonders of nature that will make your jaw drop. Land of the Dreamweavers is located in the southern part of Mindanao.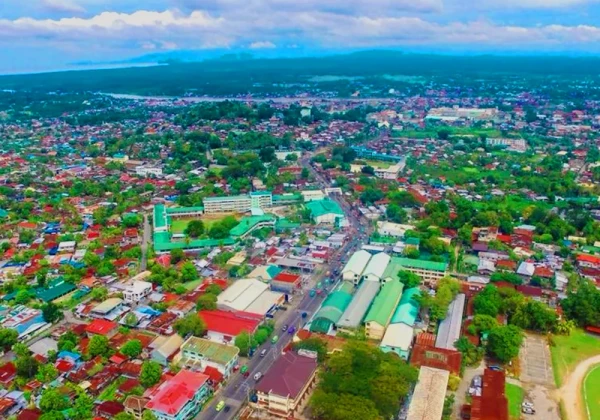 Dubbed as the "Land of the Dreamweavers," the province is most popular for its cultural emblem, the T'Nalak, a kind of fabric woven by women of the T'Boli tribe from their dreams. But aside from the locals' deepest respect for their culture, there are far more things that will convince you to finally settle in South Cotabato for good. Locals live life on their own terms: slowly and traditionally.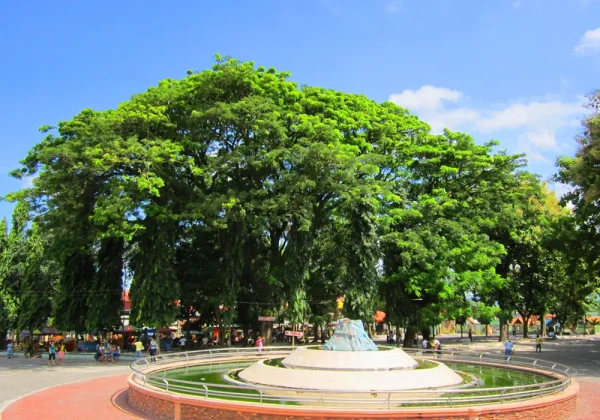 One of the most amazing places in South Cotabato you should consider moving to is Polomolok. Most first impressions about this town include being a small place and a huge plantation of pineapple. While it is small, Polomolok is a thriving town and, in fact, one of the richest municipalities in Mindanao. Does that excite you already? Read on to know the main reasons why you should give life in Polomolok a try.
1. They have a rich history and colorful culture.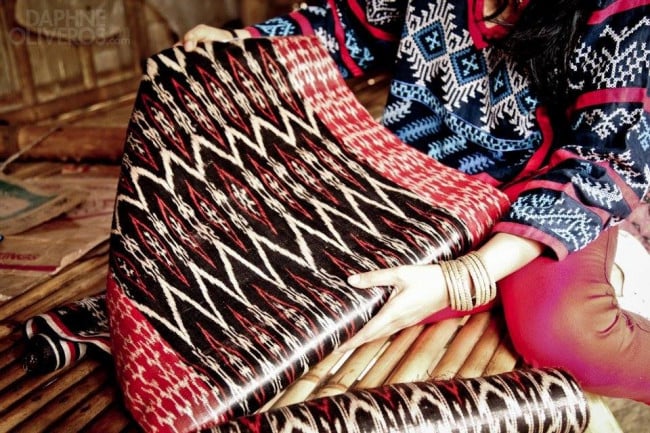 Being home to several groups of indigenous peoples, South Cotabato is brimming with rich culture that is making a name not just in the Philippines but across the globe. One of the most notable is the T'boli culture, known for the T'nalak fabric. What makes T'nalak a catch is how it's done. The T'nalak cloth is made out of the dreams of weavers. Yes, you've read it right. Women weave their dreams into crafts. Isn't it so amazing? That's why the province is called "The Land of the Dreamweavers." The artistry of the T'boli is something that has been recognized in many places, and it is something worth preserving. If you're someone who fancies culture, you'd love it there in South Cotabato.
Malay Pioneers were sparsely inhabited in South Cotabato, which later evolved into various ethnic groupings that still exist in the province now.
2. Quality of life is better.
...and there are numbers to prove it.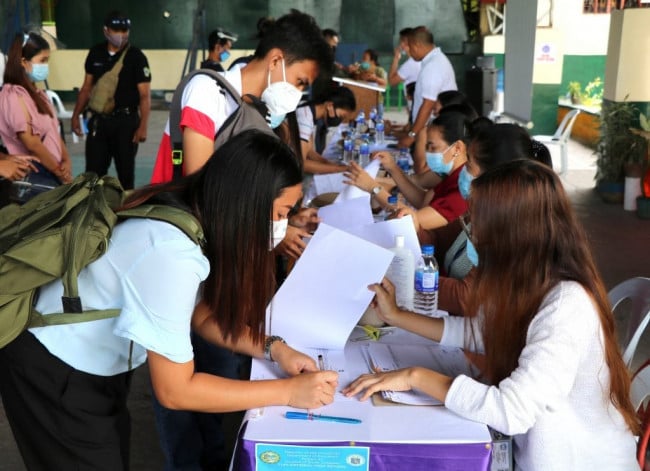 According to the 2009 Human Development Index (HDI), quality of life is better for people living in South Cotabato than the three other provinces in Region 12. The HDI is a composite index measuring achievements in three basic dimensions of human development. These are: to lead a long and healthy life, to acquire knowledge, and to have access to resources needed for a decent standard of living. Per the 2009 HDI component, South Cotabato got the highest Education Index (EI) among the four provinces in the region at 0.858.
3. Polomolok has vibrant festivals.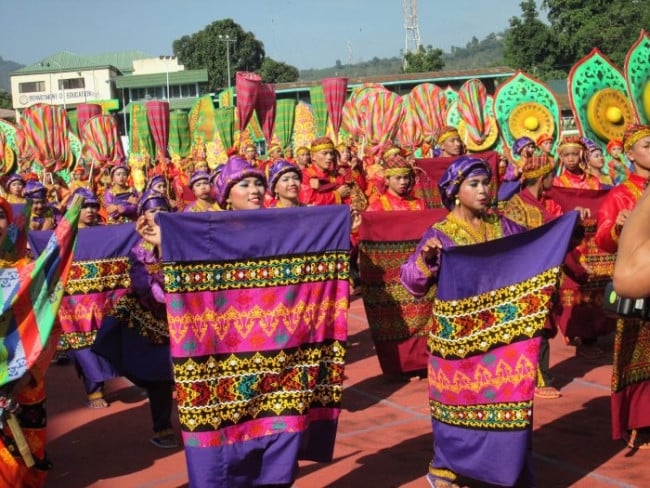 Polomolok may be a small town, but that doesn't mean there's no fun in town. In fact, the municipality holds two colorful festivals that attract not just locals but also travelers from across the world. These two popular festivals are FlomLok Festival and Pinyahan Festival.
FlomLok Festival
Polomolok got its name from the B'laan word "Flomlok" which means "hunting grounds," as the municipality is known for its abundance of wildlife.
FlomLok Festival is a celebration that coincides with the Foundation Anniversary of Polomolok, South Cotabato, held every September. Among the main highlights of the event are the electrifying street dancing competition where locals wear the most beautiful and colorful costumes with T'Nalak fabric; Celebrity Band Night where they invite popular bands in the Philippines; Farmer's Day Celebration; IP's and Muslim Day; and fireworks display to cap off the night.
Pinyahan Festival
Home to Dolefil's (Dole Philippines) cannery and processing plants, Pinyahan Festival is celebrated every year at the Barangay Cannery Site in Polomolok, South Cotabato to give importance to Cannery Site's main source of income: the pineapple. The festival takes place in August.
During Cannery Site's festivity, people look forward to the amazing dancers at the street dance competition where each group showcases their grooving skills and the most creative costumes with a touch of pineapple; the trade fair; sky lantern parade; motocross; culinary competition; pakain sa plaza; and fireworks display.
4. A treasure trove of wonders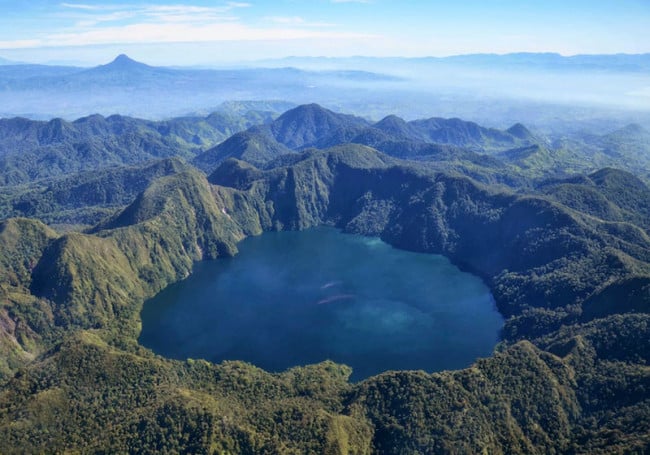 It is a paradise in its most basic form—a progressive province, no luxury trappings and has a slow-paced atmosphere. The only luxury you'd have here is the luxury of time and a treasure trove of wonders thanks to the stunning spots that will allow you to get closer to nature. Mineral resources South Cotabato, particularly in the hilly portions of Tampakan municipality, where gold and copper deposits can be found.
South Cotabato consisted of 11 municipalities, climate South Cotabato belongs to the fourth type of climate, that is rainfall is more or less evenly distributed throughout the year. Air humidity generally follows closely the rainfall pattern. Topography in the place is generally flat dotted with some hills and mountains. There's a Fish Port Complex that serves the region's thriving fishing industry.
If you have already decided to move to Polomolok for good, here are the most beautiful attractions you must visit in and out of town.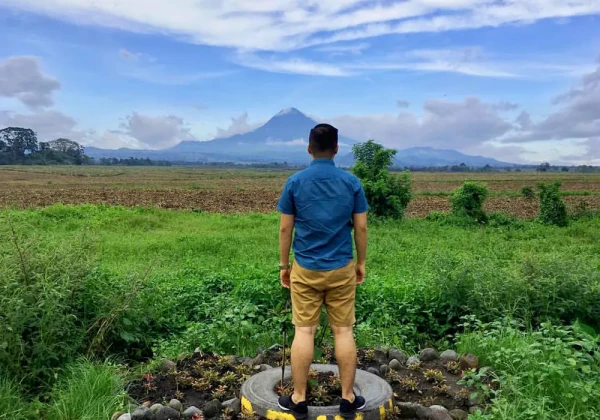 If you have already decided to move to Polomolok for good, here are the most beautiful attractions you must visit in and out of town.
Lake Holon
Located in Mt. Melibengoy (Mt. Parker) in T'boli, South Cotabato, Lake Holon is a crater lake that is surrounded by luscious forests and boasts pristine waters and views that will take your breath away. Getting there might be quite a challenge as it requires hiking, but once you set your foot at Lake Holon, your tiredness will be washed away, and seeing the green pastures will bring you peace and tranquility, making the hike worth it.
Strawberry-Guyabano Farm
Also known as SG Farm, the Strawberry-Guyabano Farm is situated in the municipality of Tupi. If you want to experience what it's like to be on a farm, then this place is perfect for you as it offers farm and nature experiences with their artistically designed cottages and camping sites.
The farm also offers a glamping experience with the view of the majestic Mt. Matutum and their strawberry garden.
Lake Sebu
Lake Sebu is one of the Philippines' most important watersheds and a major provider of irrigation to the provinces of Sultan Kudarat and South Cotabato. Lake Sebu the farthest municipality, is 47 kilometers away the provincial center, but the travel is worth it! Nothing but short of amazing as it boasts luscious forests, breathtaking lakes, the satisfying sounds of birds and trees, and its raw appeal—anyone looking for a respite from the cosmopolitan lifestyle would love it here.
Trappistine Monastery
Situated at Landan, Polomolok, the Our Lady of Mt. Matutum Trappistine Monastery is one of the most sacred sites in South Cotabato.
5. It is a place of boundless opportunities.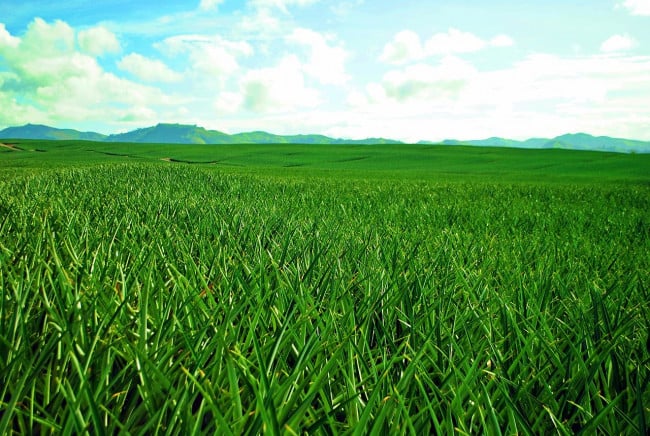 As stated on the official website of the local government unit of South Cotabato, the province is an epitome of success and a place of boundless opportunities. In more than four decades of being an independent province, South Cotabato has achieved phenomenal progress, opening doors of opportunities for those who want to live a life in the province. The major livelihoods in South Cotabato are agriculture and aquaculture.
And as for the municipality category, Polomolok is among the wealthiest municipalities in Mindanao. It was first in 2016 and second in 2019.
6. Everything is much cheaper.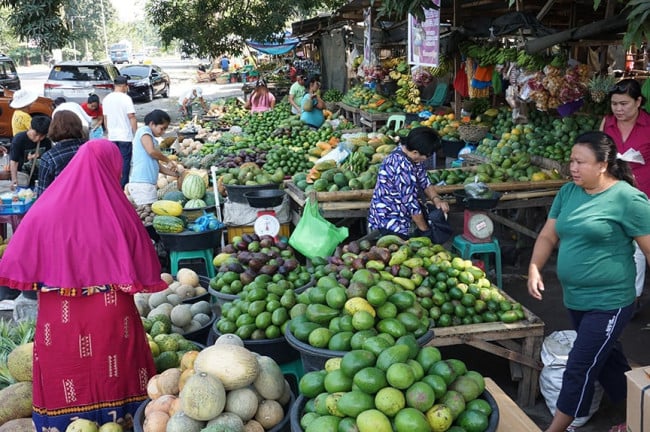 Even if the province remains progressive through the years, the cost of living in South Cotabato is still lower compared to other neighboring provinces and the metropolitan area. If you're someone who lives on a shoestring budget, you wouldn't have to worry about how you'll get through the day as much, in contrast with living in Manila.
According to the data shown by livingcost.org, the average cost of living in Polomolok is much cheaper than in Manila. In fact, it ranks 25th out of 86 areas in the Philippines as the most affordable cost of living. From the food and transportation to houses and lots, Polomolok offers more affordable options.
In terms of housing in progressing municipalities, Lumina Polomolok offers affordable housing options for as low as P8,791 per month! The good thing about Lumina Homes is that you get value for money. Whether you are living in the metro, which is looking for a cheaper housing option, or an Overseas Filipino Worker who wants to have your own space in your hometown, Lumina Polomolok is a wise investment.
Find your affordable house and lot in Polomolok through Lumina Homes.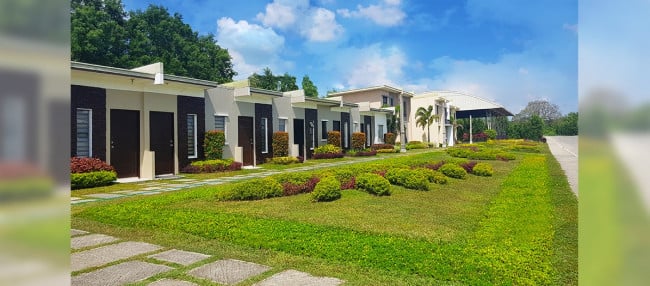 If you are thinking of moving to South Cotabato for good or someone who wants to build a new abode in your hometown without breaking the bank, Lumina Homes is your best bet. It is the affordable housing arm of Vista Land, the Philippines' largest homebuilder known for housing brands including Camella, Lessandra, and Vista Residences, among others.
Through its low cost housing, getting the dream house and lot is made achievable for every Juan as one of the missions of Lumina Homes is to provide low cost housing in the Philippines in strategic location that will make the dream of owning a house and lot more achievable.
What's great about the Lumina properties, aside from their affordability, is that all projects have great amenities center and are strategically located near major establishments, schools, and transportation hubs to maximize the way you live in the province.
Lumina Polomolok
Lumina Polomolok land area is 11.4-hectare project with more than 1,400 housing units offered. It is located in Purok Pag-Asa, Brgy. Cannery, Polomolok, South Cotabato. It is near Dole Agro Station, the road before Polotana.
Lumina Polomolok is near the following areas:
Marketplace & Malls
Gaisano Mall

Friendly Mart

TLG Shoppers Mart

Price Mart Super Store
School, Colleges & Universities
Christian School of Polomolok

B.E.S.T College of Polomolok Inc.

General Santos Academy

Polomolok National High School

SDA Dolefil Elementary School

Notre Dame- Siena College of Polomolok
Hospital & Clinic
Polomolok Municipal Hospital Inc.

Bontuyan Medical Hospital Inc.

Heramil Hospital

JGR Medical Clinic and Services
Churches
Our Lady Of Lourdes Parish

Central Polomolok Baptist Church

Southern Baptist Church
House and Lot for Sale in Polomolok:
Anna Rowhouse:

Lot Area is 36sqm, Floor Area is 24sqm. It has Living and Dining Areas, Kitchen, Toilet and Bath, Provision for Bedroom and Service Area.

Angeli Townhouse:

Lot Area is 36sqm, Floor Area is 42sqm. It has Living and Dining Areas, Kitchen, Toilet and Bath, Provision for 3 Bedrooms and Service Area.

Armina Single Firewall:

Lot Area is 54sqm, Floor Area is 42sqm. It has Living and Dining Areas, Kitchen, toilet, and Bath, with 3 Bedrooms and wall partition, Ceiling, Tiles on G/F: Service Area.
Payment Options: pag-ibig housing loan, bank financing, spot cash, deferred payment
PAG-IBIG HOUSING LOAN
Offers lowest possible interest rate

14 months of down payment term

Maximum of 30 years loan term
BANK FINANCING
Fast approval of a home loan

16 months of down payment term

Maximum of 20 years loan term
DEFERRED
24 months of payment, 0% interest rate

Just standard requirements needed
SPOT CASH
The client may pay the full total contract price and will be eligible for a discount:

10% discount if the payment was made seven days within the reservation date

8% if made within the reservation month

6% if payment was made within 30 days from the reservation fee
CONTACT DETAILS
Office Address: Unit 4, 2F RCMIR Building, National Highways, Polomolok South Cotabato
Facebook Page: Lumina Polomolok Official
HOW TO GET THERE
By Land
The Polomolok Terminal has its daily trip to General Santos City and Koronadal City for 24 hours and other key cities and nearest municipalities.
The estimated travel time from Polomolok to General Santos City and vice versa is only 15 to 20 minutes. From General Santos City, there is a 24/7 trip to Polomolok, and the PUVs are along the National Highway near NDDU.
By Sea
The General Santos City Seaport is a modern port accessible to Polomolok. There used to be daily trips from Manila to General Santos through 2GO Travel and other shipping companies.
By Air
General Santos International Airport is an international standard airport 20 minutes away from Polomolok's town proper by using the newly constructed General Santos City Diversion Road (roundabout) to avoid heavy traffic along Lanoy Highway in Barangay Calumpang, General Santos City. With its location, it is easily accessible from neighboring ASEAN countries via SOCSARGEN's entryway,
For many people who have only seen life in Mindanao through the small screens of their television and mobile phones, where it is often depicted as a place of chaos, moving there for good is not always the first option. But if you take a closer look and experience it firsthand, you would see that life in Mindanao is full of colors and rich heritage with nothing but great stories to tell.
Related Articles:
***
For more information about the affordable house and lot for sale in Polomolok by Lumina Homes, contact (0917) 629 6523.

Try our Home Loan Calculator
Loan Calculator
Try Lumina Homes' loan calculator and get an estimate computation for your preferred Lumina property and home model.