What to Cook at Home? Find the Answer in this Ultimate List of Ulam Ideas for Lunch
28 June 2022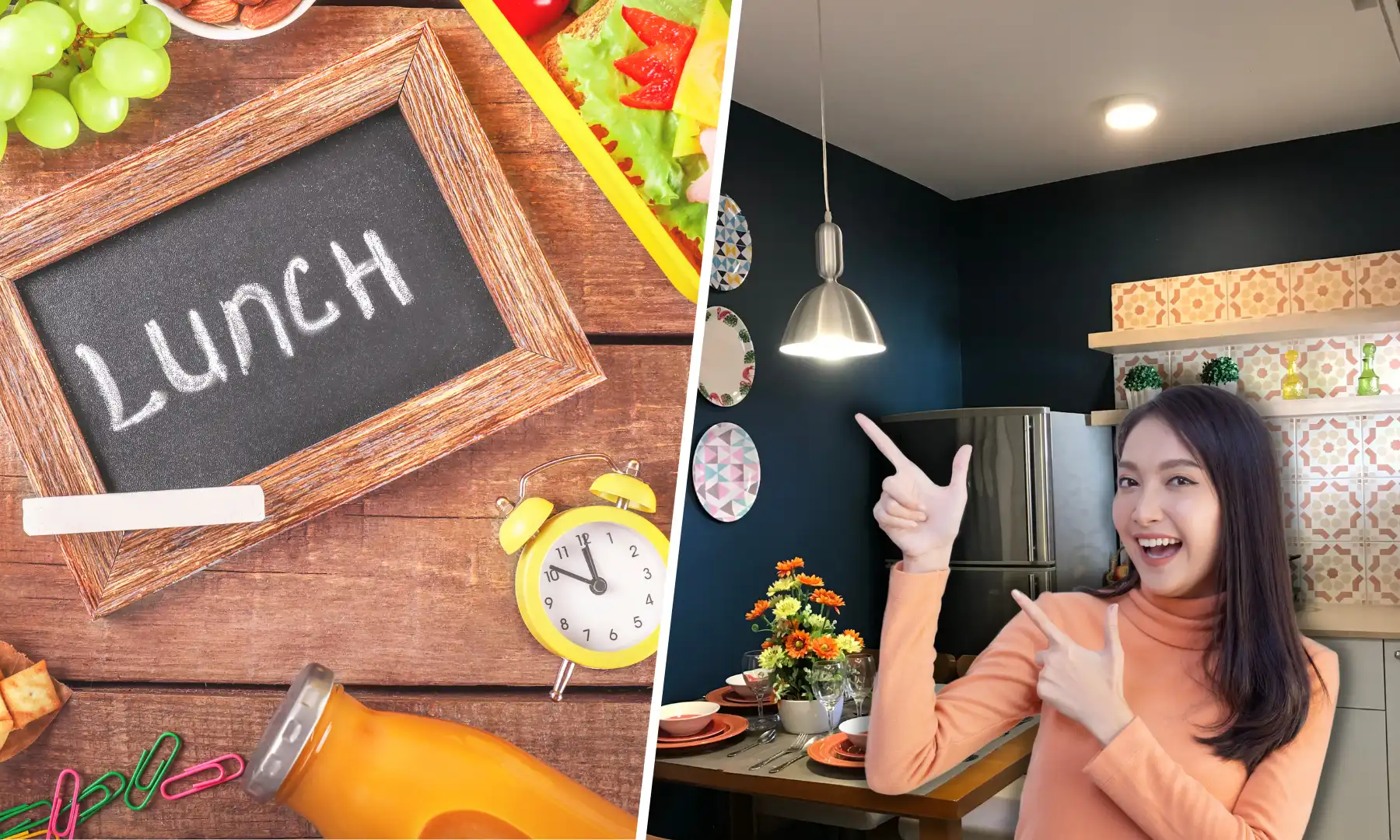 When it comes to meal preparation, do you tend to take the lead? To be a cook in your household-- especially for Filipino moms, you know how difficult it may be to come up with a menu and deliver it to your family.
Creating a food plan isn't a simple chore. In reality, ensuring that every meal provided each day is delicious is a difficult task. The family chef must not only consider the number of ingredients required and the amount of food to prepare, but also what to make the following day.

That is why we collected some Pinoy ulam recipes for lunch in this article to help you in planning an appetizing meal for your loved ones and never run out of ideas!

Beef dishes
1. Beef mechado
Beef mechado is a hearty stew made with beef, potatoes, and carrots that are smothered in a thick gravy. The sauce is produced by combining canned tomato sauce, soy sauce, garlic, onions, peppers, and bay leaves in a saucepan.

It takes a long time to make Mechado because the beef needs time to soften and absorb the sauce's characteristics. It will be worth your time when the stew is ready, as the fork-tender meat will be bathing in it.

2. Beef broccoli
To rapidly tenderize thin slices of beef, just broil them for a few minutes on each side. Slices of broccoli may be added to make it more appealing.

3. Beef pochero
Cooking pochero, a rich tomato-based stew with tender beef and other vegetables and chorizo or other spicy meats and chickpeas for a special occasion, is an art form. It's the addition of saba banana that really makes it stand out! The banana provides a sweet counterpoint to the dish's savory richness, resulting in a harmonious taste.

4. Beef omelet
Pan-frying the mixture of ground beef, diced potatoes, and carrots in an egg batter results in this golden-brown, crispy dish.
Torta, or beef omelet, is a traditional Filipino version of omelet delicacy that is well-deserving of its deserved renown throughout the globe's culinary landscape. It's a basic concept. Grounded beef may be used to make an omelet. Despite this, the taste is genuinely outstanding.

It's fantastic on its own, but with ketchup, it's even better!

Chicken Filipino Cuisine

1. Fried chicken
Fried chicken may be made in a variety of methods, including breading, drizzling, and coating. However, there are other methods to make it taste just as good with less effort, such as marinating, battering, and frying with cooking oil.

2. Tinolang manok
Tinolang manok, or chicken soup with rice, is a popular Filipino dish. Ginger, garlic, onions, and a little amount of fish sauce and chili pepper leaves provide a little touch of spice to the soup. Even though it is a simple meal to prepare, it is also one of the tastiest in the Philippines.

3. Pininyahang manok
Pineapple juice is used to marinade the chicken in pininyahang manok, a sweet and savory meal. It's salty, sweet, and really excellent. To prepare the ultimate comfort dish, the chicken is marinated and then cooked in milk with pineapples, carrots, and bell peppers.
Fish and Seafood Cuisines

1. Adobong pusit
The traditional adobo may be used to enhance the flavor of your favorite seafood! When you're in the mood for squid, prepare this ulam in the pusit variation.

2. Sinigang na bangus or hipon
Sinigang na bangus or hipon is a traditional Filipino soup made with a variety of seafood and vegetables. Souring the soup with tamarind, kamias fruit, guava, or kalamansi is traditional in the Philippines.
Pork dishes

1. Pork adobo
The pork adobo dish is a favorite because it has a savory and tangy taste that complements each other nicely. You may prepare pork adobo with the traditional soy sauce and vinegar as you make its sauce thickens, but you can also make it tender in half the time owing to the lemon-lime drink Sprite. It is also best partnered with fried rice topped with toasted garlic!

2. Lumpiang shanghai
Filipinos love Lumpiang Shanghai, a Chinese-inspired dish. When it comes to Lumpiang Shanghai, it's all about egg roll wrappers loaded with ground pork, carrots, and onions, then deep-fried till golden brown. Lumpiang Shanghai is the perfect party snack when dipped in either ketchup or a sweet and sour sauce.

It's also best to keep in mind that these rolls are really addicting it's a huge challenge to stick to just three pieces!

3. Lechon kawali
In order to achieve the perfect balance of crispy skin and moist flesh, these pork belly pieces are made from a pork belly that has been cooked for a long time. If you have an air fryer, you can even cook this pork recipe in it.

4. Sizzling sisig
Chopped pork is seasoned with onions, chili peppers, and cooked till it's boiling hot, then served over rice. Another mouthwatering treat from the Philippines, you can't go wrong with this meal.

It's the use of grilled pig face, ears, brain, and all other parts of the pig that makes this meal so unique! The Filipinos' inventiveness and desire to avoid wasting food led to the creation of this mind-blowingly wonderful feast from what others would consider scraps.
Vegetable dishes

1. Ginisang ampalaya
Although it's a popular side dish, this ginisang ampalaya doesn't need to be complicated to be delicious. If you'd like, you may turn it into a main meal by mixing in some ground meat or even just an egg or two.

2. Laing
In the Philippines, laing is made using dried taro leaves, pork belly, coconut milk, and spices such as garlic, onion, ginger, and chili peppers. It is possible to substitute shrimp and crab meat for the pork belly if you don't have any on hand. You can also add some string beans if you like.

3. Ginataang kalabasa
There is no need to consume meat in order to enjoy a substantial veggie meal. Make the traditional ginataang kalabasa meal, or add malunggay or pork luncheon meat slices to make it even more filling.

There is a strong desire in every parent to offer nutritious meals for their children, no matter how busy they are. Spending most of your day in the office may mean that supper is the only time you see your family. A little effort to spend quality time with your loved ones may go a long way if you are a working mother or father.

You can add more flavor to your great recipe for lunch if you can make cooking a bonding time for the whole family! This is possible if you can have a space you can call your own.

Make your family extra happier by investing in one of the top leading housing providers in the Philippine, Lumina Homes.
Our community is perfect for every lifestyle and to your family's needs-- including your kids!-- as we have great amenities such mini gardens and playground, multipurpose hall, 24/7 guarded entrance, and much more that can ensure your whole family's safety and security inside the subdivision.

Learn more and get your home reservations now by booking a site tripping in the Lumina Homes community closest to you.

Try our Home Loan Calculator
Loan Calculator
Try Lumina Homes' loan calculator and get an estimate computation for your preferred Lumina property and home model.