Investment 101: 7 Advantages of Ready-For-Occupancy Units
30 May 2022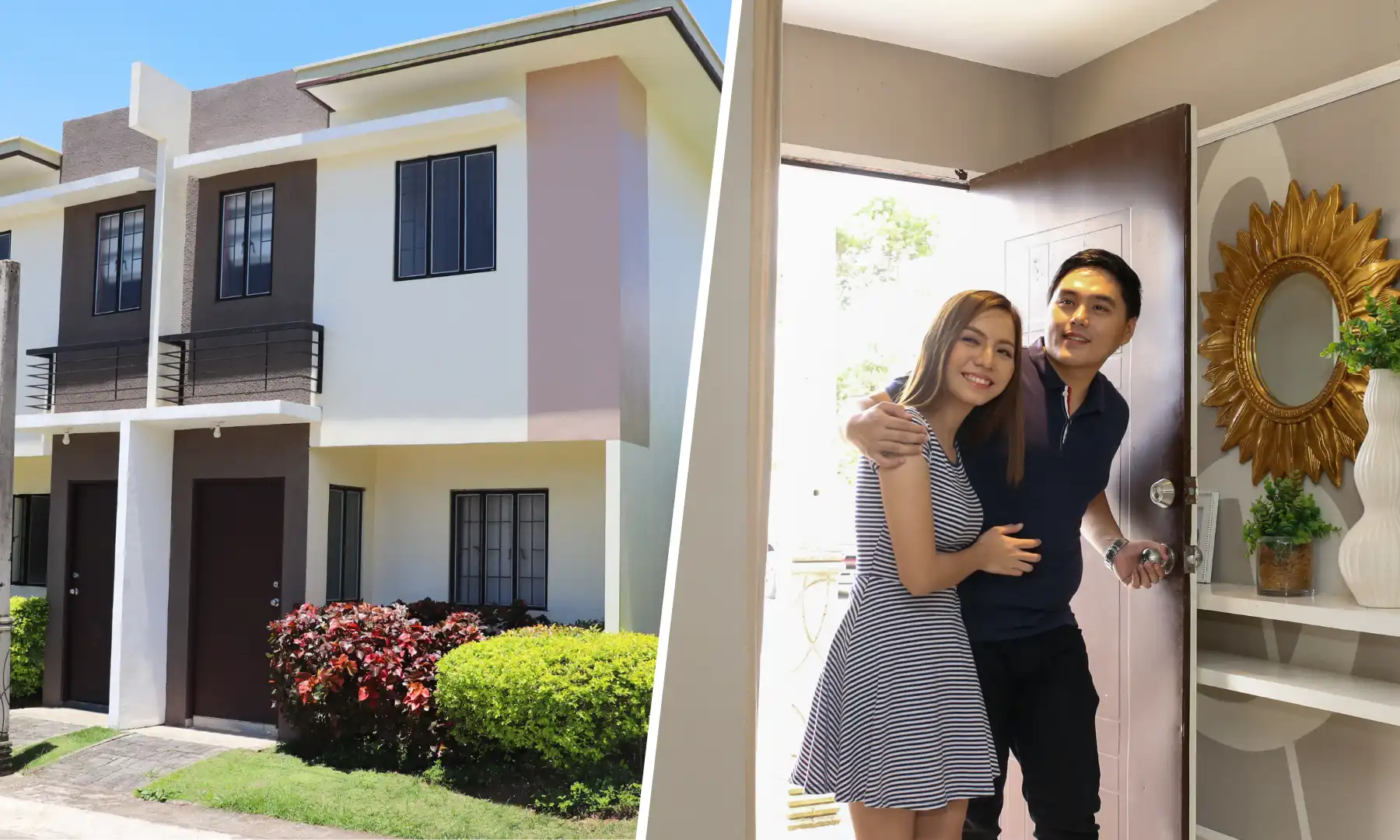 As the Philippines' economy continues to recover, more and more Filipinos are starting to prioritize investments. Whether it be in the form of health insurance, stocks, or finally buying a house, it's nice that our fellow Filipinos are preparing for the future. Have you been on the lookout for a condominium property? Perhaps you heard about Ready-for-Occupancy units and want to know more if it's a better option for you.

Indeed, RFO houses and lots are increasingly creating a buzz among investors and potential homebuyers. So, if you're interested in purchasing an affordable RFO house or ready-for-occupancy condo, we listed seven reasons for making an excellent decision.
Ready-For-Occupancy Units vs Pre-Selling Units
If you're into real estate topics and investments, chances are you've encountered these terms already. But to better grasp, the advantages of ready-for-occupancy units, let us first define the terms. RFO Units are condo units or properties readily available for you to move in anytime. On the other hand, pre-selling units are sold even before the project is completed.
Agents can also sell it while it is under construction or during the planning phase. Yes, pre-selling units may seem to be a practical option due to the reduced selling price. However, RFO properties come with many perks and benefits, making them a much-preferred option for investors and potential home buyers.
7 Advantages of Purchasing a Ready-for-Occupancy Unit
If you'll think of it, Ready-For-Occupancy real estate is more expensive than pre-selling real estate. That's because you're already buying a finished project that you can use immediately or even start as an investment. While pre-selling units seem practical because of their lower selling price and amortization, RFO units also present many benefits, making them more inviting.
1. Finished Projects
As the term suggests, Ready-for-Occupancy units are fully-constructed and developed projects ready for turnover. They are already available for move-in, so what you see is what you get. You won't have to worry about not meeting your expectations or so. We all desire to get the worth of our money in everything we spend. Hence, choosing an RFO condo unit saves us from getting below our expectations because these are already finished projects.
2. Inspection Ready
Investments are no joke. So when purchasing a property, opting for a ready-to-move-in unit can help you save lots of money because you get to inspect what you'll be getting. You can inspect the units you're interested in up to the minor details and move on if you find anything that might become a problem in the future. Furthermore, by selecting an RFO property, you will have the opportunity to check the area and location.
Tripping requires a lot of time and patience, but it's a fun experience, and you get to see the unit. Also, you get to inspect the units' actual size, real condition, vibe, features, and even the quality of materials used.
3. Move In As Soon As Possible
One of the best perks of a ready-to-move-in unit is the ability to move in as soon as possible. In pre-selling units, it takes years before you get to move into your purchased property. But in an RFO unit, you can move in as soon as possible, given that all the paperwork, requirements, and payments are already settled.
4. Discounts and Flexible Payment Options
Yes, pre-selling units are much cheaper than RFO units, but it's not the only ones where you can grab the best deals and avail discounts. Real estate companies, brokers, and sellers offer discounts and move-in promos. For those who will avail of an RFO unit, especially if it's a rush sale. Also, most RFO units come with flexible payment terms, including the popular "Rent-to-Own" system. You just need to settle a down payment to move into RFO condo units and then pay it every month, just like renting an apartment.
The difference is that you're paying for the unit until it becomes yours, not the landlord. Excellent investment, right!
But remember, be firm with your decision as monthly rent is not refundable if you decide not to purchase the unit by the end of your renting contract.
5. Available Utilities
For a previously owned RFO unit, utilities are most likely available already. You won't have to worry about the tedious tasks of applying for water, electricity, telephone, internet connection, and even cable. You'll just have to take care of changing the name, so it is under you.
6. Enjoy Amenities
Nowadays, people consider amenities one of the criteria before purchasing a house or a unit. Premium amenities quickly become a selling feature and make a building in demand. And a good thing about an RFO condominium unit is you enjoy the amenities in your building. These include a swimming pool, fitness center or gym, function hall, and much more.
7. Ideal Investment
Real estate investment is considered one of the best ways to make your money grow. You can earn in various ways, like getting a tenant. Their rent can cover your expenses, go straight to your savings or even cover the monthly for your RFO unit. Also, if it's a residential property, you can sell it or lease it out.
Most likely, if you have purchased an RFO unit in a prime area, it has risen in value since you bought it. That's clearly an advantage since condos and apartment units are in demand. Besides, units in a prime real estate area are much more saleable in the premium price range.
Yes, purchasing an RFO unit may cost higher and may require a significant amount of down payment. But with all the advantages stated above, you can't deny that it can be a good idea to consider buying one.
Invest Right with Lumina Home's Ready-For-Occupancy Units
Are you ready to make that life-long investment? If you are looking to purchase an affordable RFO house or ready for occupancy units, Lumina Homes has ideal options for you! We are one of the most trusted community developers here in the Philippines, and our goal is to build a self-sustaining community.
Lumina Homes develop communities that come with amenities like mini gardens for open spaces, playgrounds, basketball courts, and commercial areas in the near future. Our projects are carefully designated in accessible locations close to major thoroughfares, transport hubs, schools, hospitals, and business and leisure centers.
Lumina Homes' RFO House and Lot
Wherever you are in the Philippines, there's a perfect ready-for-occupancy unit of Lumina Homes for you! We offer RFO units in over 50 key locations so you can fulfill your dream of building a home.
Lumina Homes is one of the most reliable real estate segments in the Philippines. We offer affordable, reasonably priced houses and lots, as well as affordable condominium apartments, with flexible payment terms, providing chances for every Filipino who wants to own a house and lot. Contact us today!

Try our Home Loan Calculator
Loan Calculator
Try Lumina Homes' loan calculator and get an estimate computation for your preferred Lumina property and home model.