Types of Employment in the Philippines
15 April 2022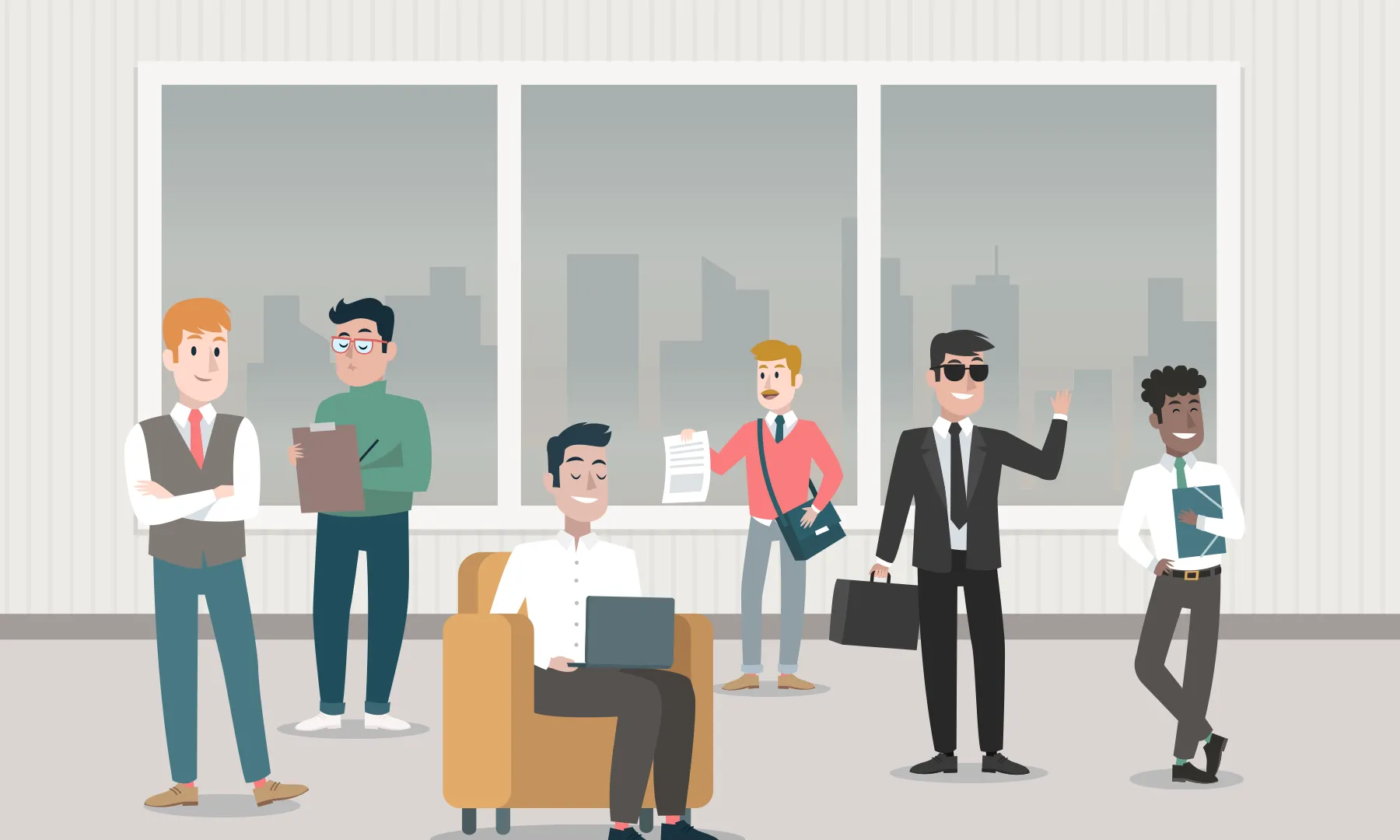 In contrast to other nations, the Philippines has its unique set of employment regulations.
A pro-labor policy is adopted by the Philippines in terms of worker protection and tenure security. Employers in the Philippines, unlike in other countries where employment can be terminated at the whim of the employer, cannot simply dismiss employees unless there are just and authorized reasons as listed in the Philippine Labor Code and upon the prescribed due process for terminating employees in the Philippines.
A breach of this kind of tenure security might lead to an unlawful dismissal, which could lead to the need to pay back wages, be reinstated, suffer damages, or receive other financial compensation.
In order for you to be more familiar with the employment in the Philippines, we cited below the six (6) types of employment available in the country:
Probationary Employment in the Philippines
In the Philippines, a probationary employment position is one that lasts for a maximum of six (6) months while an employer evaluates whether or not the employee meets the minimum requirements for regular or permanent employment in the Philippines, standards that are made clear to the probationary employee in the Philippines at the time of hire. During probationary employment, an employer may examine a prospective employee's performance on the job to determine whether or not they have the potential to be an effective and productive member of the team.
Once a probationary employee is determined to be qualified by the employer, or if employment continues beyond the six-month period, unless agreed upon to be prolonged on challenging assignments, he or she will become a regular or permanent employee.
If there are no acceptable criteria established at the outset, it might potentially be regarded as a regular employee.
However, if the employee fails to meet the requirements for regularization within their probationary employment period, their job will be immediately terminated without further notice or explanation.
Casual Employment
When an employee is hired for a job, work, or service that is not normally required or desired for the business of the employer, and that job, labor, or service is for a certain duration made known to the employee at the time of his or her engagement, the employment is considered casual.
A casual employee in the Philippines who has worked for at least one (1) year in the same firm, whether that service is continuous or broken, should be regarded as a regular employee with respect to the work they do. Casual employees are protected against dismissal for any reason other than those specified by law and only after due process has been granted to them, so long as they are engaged in the activity for which they were hired.
Regular Employee or Permanent Employment in the Philippines
Regular employment or permanent employees in the Philippines are defined by the Labor Code as those who have been hired to perform tasks that are essential or desirable to the company's normal operations, unless they fall under another category such as temporary, seasonal, or probationary workers, in which case they are not considered regular or permanent employees under the law.
Normally, an employee is on a six-month probationary term before being permanently employed if they meet the requirements of their position during or after that time. Workers who are on the regular employee types of employment in the Philippines cannot be fired for reasons other than those permitted by law and only after a proper hearing has taken place.
Project Employee
The term "project employee" refers to a worker whose position is established for the duration of a certain project or endeavor and who will remain in that position until the project or undertaking is complete.
In the Philippines, project employment are automatically terminated upon completion of the project for which they were hired, but they cannot be terminated for reasons other than those provided for by law and only after due process has been given to them prior to completion of such a project or undertaking.
Project employees can acquire regularization if the employer rehires them once the project is over, or if their activities are critical to the company's usual business or trade and are essential to the success of the firm. However, this is a case-by-case basis.
Fixed Term Employment
A fixed-term employee, usually referred to as a contractual employee, is one who is hired to do labor or services with a set completion date in advance or under a definite period until the termination of the employment relationship.
A contractual employee may be engaged in an activity that is necessary for the company's operation if it is agreed upon by both parties without any force, duress, or improper pressure being applied to the employee and without any other circumstances vitiating his consent or if it appears that the employer and employee dealt with each other on more or less equal terms with no moral dominance exercised by the former.
In the Philippines, a fixed-term employee cannot be dismissed for any reason other than those legitimate and permitted by law and only after due process has been given to them. The use of "endo" contracts or "continuous rehiring" is being discouraged since it seems to skirt the regulations and jeopardize employee rights.
Seasonal Employment Contract
For purposes of this definition, an employee who works only on a seasonal basis is known as a "seasonal worker." As a rule, they are only paid during peak season like during the holiday period and are unpaid during off-season like when they are not working. Because their job is deemed "suspended," they do not get any compensation during the off-seasons.
Additionally, they have a long-term contract, which means they can't be fired until the conclusion of the season for which they were recruited. If they continue to be employed season after season, they may be regarded regular workers with regard to the activity they're called in.
Having a regular employment contract is what most workers aim to have as it can give them various perks and incentives. It can even help them to start an investment for their future such as a real estate property.
In Lumina Homes, long term employees or workers can buy a house and lot package with a flexible payment scheme like bank financing. In order to have a bank home loan to be approved, the applicant must have a regular employment or a lucrative business venture.
To know more about real estate investment, available Lumina Homes communities, and homeownership, you can visit our L.I.V.E. Sessions on our official YouTube channel.

Try our Home Loan Calculator
Loan Calculator
Try Lumina Homes' loan calculator and get an estimate computation for your preferred Lumina property and home model.