Top 5 Benefits of Having a Dash Cam
29 November 2022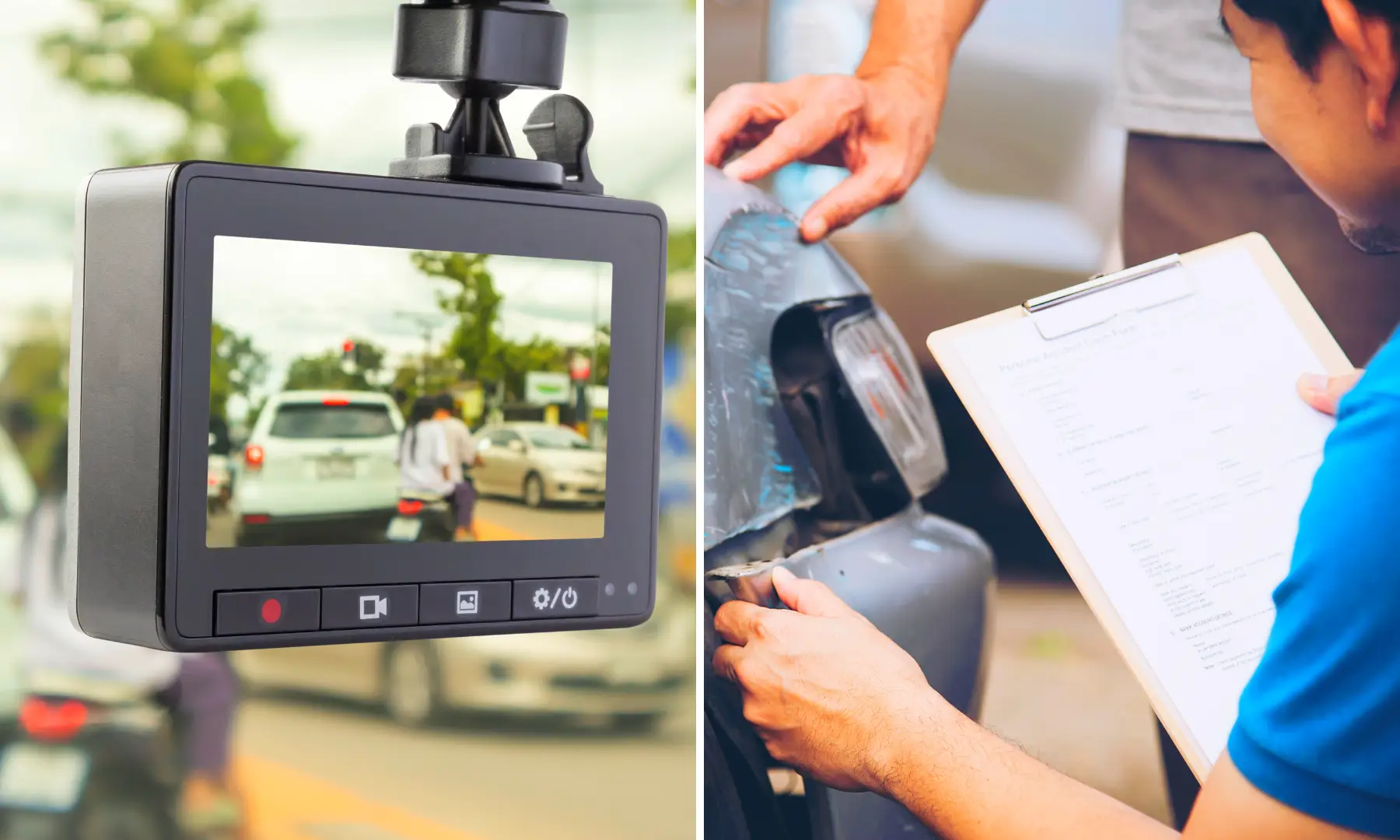 If you're on social media quite a lot, there's arguably not a day where you wouldn't come across a video footage depicting a car accident, road rage, the crime of theft, and pretty much anything that could happen on the road.
Now, were these footage filmed by people who caught the acts? Not all the time. Often, it's the convenient use of a dash cam footage capturing an incident from start to finish, with no essential plot missed, so to speak. Lumina Homes sees dashboard cameras to be extremely helpful during a road situation.
Indeed, the benefit of dashboard cameras to record certain incidents could not be denied. In this article, let's explore the benefits of a dashboard camera beyond the no-brainer advantage of recording bad habits and behaviors on the road.
How Do Dash Cameras Work?
Dash cameras have become a necessity for many vehicle drivers, such as taxi and bus drivers, private car owners, fleet vehicles for business owners, and even police officers. A dash cam acts as surveillance if your car is parked and left unattended indefinitely. It begins recording whenever your car is on, or when it detects motion and collision. Your car then works as the power source for the device once you key in the ignition.
The recording happens continuously on a loop, and is able to record everything within its wide point of view. Also, most dash cam models can be set up quickly and would even power up automatically. Once the memory is full, it overwrites the old footage with a new one to record.
Dash Cam Features
Before making convenient use of a dash camera, it is also important to know its features to have a better understanding of how greatly it works.
Also read: 5 Best Factors to Consider When Buying a Brand-New Car
Automatic recording
You no longer have to turn on the dash cam as it automatically powers up and starts recording as soon as you start your vehicle.
Memory storage
Most if not all dash cams have limited storage. Cheap ones have 32 to 64 GB, while the more costly models have more than 200 GB, and of course, they have higher video quality.
Loop recording
Because of said limited storage capacity, dash cams have a loop recording feature to overwrite the earliest footage to make way for newer footage to store.
Field of view
The FoV refers to the extent to which a certain area is viewable. That said, video footage does not always come in the mid direction, but also from others, enabling a broader view that captures crucial footage from anywhere within a large field of view.
Secure attachment
One crucial feature is that a dash cam must be securely mounted so that it will not fall off and break. When properly mounted, your dash cam can steady in place despite the frequent bumps, vibrations, and other movements.
Audio recording
A dash cam cannot only provide a video for visual aid, but also sound recordings to provide context on what's happening during a particular incident. Dash cams are also high-tech as they can capture sounds coming from other cars, drivers, or other people when the car door and/or window is left open.
Top 5 DashCam Benefits You Should Know
While installing a dash cam in a vehicle is not yet mandated by law, every vehicle owner will soon realize the importance of a dash camera even without any law to mandate its installation. Below, make yourself aware of the benefits of having a dash cam fitted to your vehicle, and how it tremendously helps in your day-to-day drive.
1. It deters theft
Carnapping is a thing, and your dash cam can help in this aspect. Mid-range dashcam devices contain high-tech LCD screen resolution, time-stamp overlays, GPS tracking, and G-sensors for high-end car drivers. Hence, your dashcam can help you track the location of your stolen car. In the process, it can even help you find the suspect accountable for the carnapping.
2. It can record all sorts of road happenings
Within its field of view, a dash cam can record all sorts of incidents transpiring. It can be an argument between a traffic enforcer and an aggressive car owner; footage depicting reckless driving that resulted in a road accident; bribery or harassment among enforcers; and even a funny encounter involving a boy staring and smiling at you in a stressful Metro Manila traffic.
3. It helps in car insurance claims
No insurance company will refute the legitimacy of a dashcam as a useful device for every car owner. Dash cams can duplicate what a driver sees (and overlooks) on the road. It is also essential for insurers to be provided with evidence in the event of a car accident that damages the insured vehicle. Moreover, it prevents fraudulent insurance claims from happening, as it is no secret that fraudsters stage a fake accident to illegally obtain auto insurance benefits.
Also, some insurance companies provide discounts on insurance premiums if you state that a dash cam is installed in your car. But the best thing, really, is found in its provision of obtaining evidence to help you and insurance companies from verifying who was at fault in an accident, which will have an impact on the increase, decrease, or retention of your current premiums. Traffic violations and at-fault accidents are some reasons that result in higher premium rates.
4. Its presence discourages bad road behavior
The mere presence of a camera recording discourages people to misbehave. It's not just applicable to motorists, but also to traffic enforcers. No one wants to be caught on video for their misbehavior. They can deny misbehaving when asked directly, but a dash cam footage will put them in their place, all thanks to a device that catches up everything in an incident that requires evidence for the veracity of claims from both sides.
5. It provides safety and peace of mind
Last but not the least, it provides peace of mind for you as a car owner. It records incidents that will be useful evidence when you need it for insurance claims, as well as to provide clarity if you are being accused to be in the wrong when you know you're not. Car ownership is not just a status symbol but a responsibility. And a dash cam installed in your car helps you become a responsible driver with fewer worries involving the road.
Lumina Homes, Your Home Partner for Car Ownership in a Secure Community
For over a decade and counting, Lumina Homes has committed and continue to commit to providing prospective homeowners the satisfaction they deserve when buying an affordable house and lot for sale. Lumina Homes have also been recognized as a top housing developer, establishing its legitimacy as a prime provider of house and lot in the Philippines.
At Lumina Homes, we have a carport provision for your vehicle, as parking space for every homeowner is important. This makes Lumina Homes a safe community for car ownership. Case in point: we have 24/7 security and a gated entrance to discourage theft and delinquents from gaining access inside the community.
Lumina Homes put a premium on its homeowners' safety and protection. Moreover, every Lumina community around the country is strategically located near establishments such as grocery stores, hospitals, schools, and transport terminals, among others. If you have queries about purchasing an affordable house and lot, send us your message and one of our agents shall accommodate you.

Try our Home Loan Calculator
Loan Calculator
Try Lumina Homes' loan calculator and get an estimate computation for your preferred Lumina property and home model.