Real Estate Marketing Ideas for Brokers
6 December 2022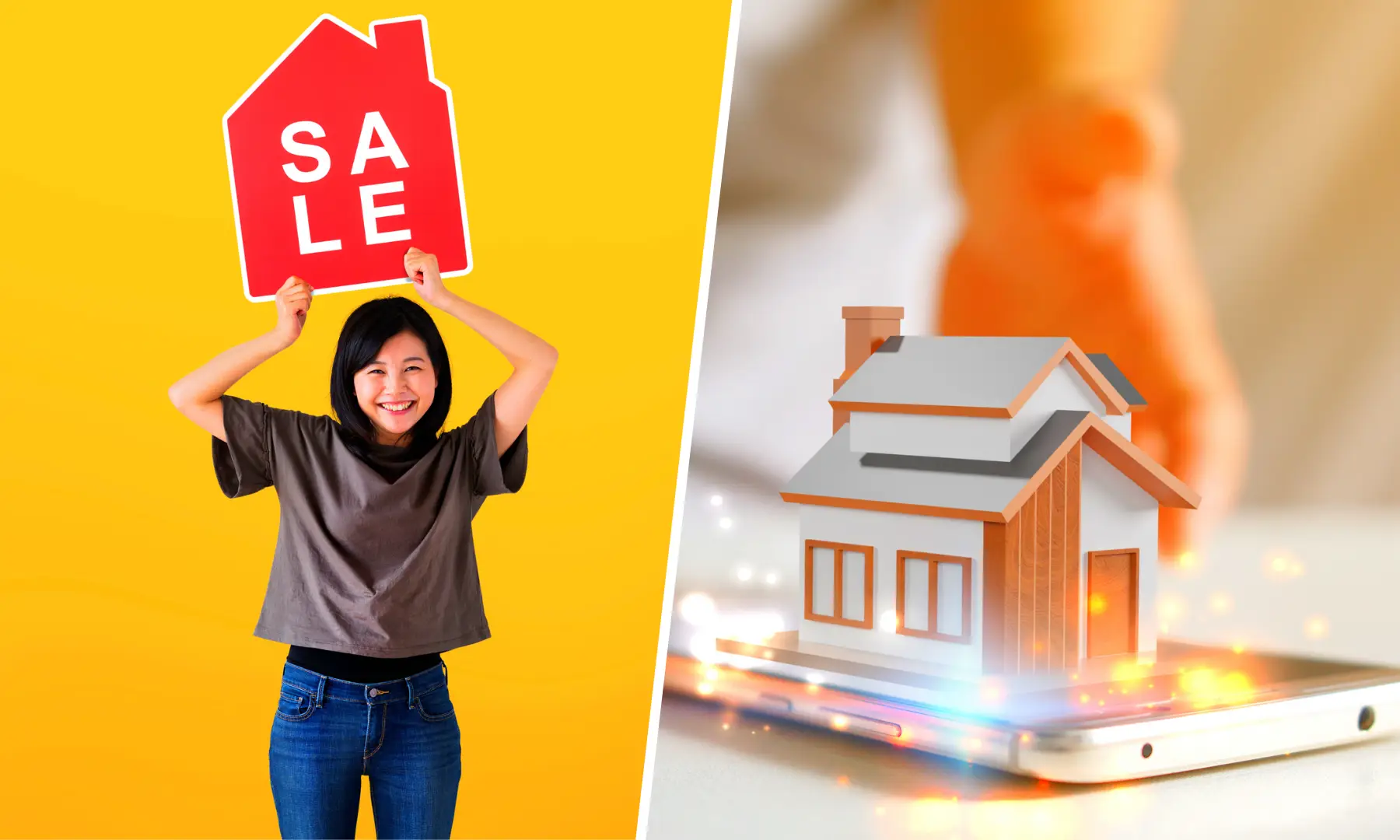 Tight competition exacerbated by mediocre sales is always a challenge for local businesses. This can also be said among brokers in the real estate sector. In a hyperconnected world where goods and services have necessitated and undergone digital integration, growing one's online visibility is of the essence to succeed in a real estate business endeavor.
Lumina Homes, one of the modest housing arms of prime homebuilder Vista Land, cements its online presence by publishing relevant topics surrounding the industry and other trends in the Philippine setting. In this article, allow us to give you some content ideas and an effective real estate marketing strategy to maximize your online presence, which will further lead to more sales and satisfied property seekers.
Attention, Brokers: 8 Real Estate Content Ideas, 2022 and Beyond
Even reputable brokers and local real estate agents are faced with the daunting task of convincing hesitant home hunters and reluctant real estate investors that what they are proposing is guaranteed to satisfy potential clients. Part of solidifying your image as an industry expert is by maximizing your online presence through an effective real estate marketing plan carefully laid out.
Below, read on to adopt best practices to fuel your marketing efforts, make your social media presence felt, and convert cold prospects into actual consumers of real estate properties in the ever-resilient real estate market.
Brand personalization
When we say personalize your brand as a real estate professional, it means giving the audience previews of your life as a real estate agent or broker. Give them the impression of how it's a mix of hardship and fulfillment being in the industry, so that your audience can somehow empathize with you. It also lets you closer to your prospects, and not position yourself as a strictly business-only entity that can't, and won't, entertain matters outside business matters.
"Property, Sold!" feature
While sold properties mean the unavailability of the property listing, it also means legitimate customers patronizing your brand and, by extension, gives people the impression that you are a trusted broker who has produced actual sales and helped homebuyers secure their dream house in a convenient and desirable location. A list of sold properties is your receipt and proof of real estate transactions sealed successfully with satisfied clients.
"Property of the Month" section
Highlight one property after another every month by enabling this feature. If you're also a writer, publish this through a blog detailing important features, amenities, and perks. No, it doesn't have to be the property with the greatest likelihood of generating a purchase. It could be any property that deserves a spotlight for property onlookers to consider buying. After all, not everyone is looking for the same features in a home. So highlighting different properties every month provides prospective homebuyers with a variety of home options to choose from.
Interesting "Did You Know(s)"
Property buyers are not real estate experts. Or at least not most of them. Having said that, you can help your audience increase their real estate knowledge and fuel their interest more in how the industry works, or industry jargon that needs to be simplified for their much better understanding by adopting a "did you know" format that reveals interesting facts on real estate, as well as promotional strategies to pique your audience's interest into investing in real estate.
Virtual Tours of Available Properties
Experiential marketing is one of the most efficient ways to drive an increase in real estate sales in the digital age, and this is what every real estate broker must incorporate to maximize their social media presence. Assume that property seekers don't have the time to schedule a site visit, and so they are relying on property listings online that have this feature.
There are three ways that aspiring property owners can view properties virtually, which you could implement depending on your budget. One is simply a series of photos showing a house's interiors and exteriors. Second, a 3D version where home hunters can click through and inspect property features. Finally, a live footage where you could publish a vlog of you visiting a house and lot in the Philippines and discussing its unique features and amenities, giving your virtual audience a closer virtual look at the available properties.
How-To Guides
Real estate property seekers surely have a ton of questions boggling their mind, so posting how-to guides on your social media accounts gives them the privilege of access to information from a reliable industry expert. Choose how-to topics by conducting keyword research about the various how-to questions that most aspiring homeowners search for online. This way, you are one step ahead in the real estate market for making an effort to service your clients online by discussing reliable industry tips and even debunking real estate myths.
FAQ highlights
Closely related to how-to guides is a section for answering Frequently Asked Questions or FAQs. If you have a Facebook business page, you can pin an important post at the top of your timeline containing a list of questions and answers that your followers can refer to if they have similar questions. This is your chance to highlight your expertise and establish yourself as a trusted and reputable broker for any real estate deal that your clients have had in mind for a long time.
Testimonials of past clients
Finally, there is no better way to establish trust and confidence among your prospects than introducing clients who have had a smooth transaction with you in securing their dream house. Posting positive reviews received from loyal customers is always a great real estate marketing idea that will build a good image of you as a dependable broker. You can post a client testimonial not only on one social platform but on every social media platform where you have a presence, such as Facebook, Instagram, Twitter, or a blog site.
Follow Lumina Homes for Industry Updates and Helpful Tips
Since its humble beginnings as a real estate provider and developer of affordable house and lot for sale, Vista Land's housing arm, Lumina Homes, has committed to maintaining a legacy as a legitimate housing developer meant to satisfy home hunters and property investment aspirants.
Over the years, moreover, it has fairly established its online presence in the real estate industry by developing a user-friendly website featuring helpful blogs on real estate, finance, and other local trends. Lumina Homes also features a virtual tour of available properties. It also features vlogs from sales agents on a site visit to any of the 50 key locations around the country, making a physical site visit inessential during the early stages of a real estate transaction.
Follow Lumina Homes on any of our social media channels for relevant updates and promos for house hunters. Lumina Homes proudly offers an affordable house and lot without compromising the quality of its housing models. Secure your own house and lot today and become a Lumina Homes homeowner.

Try our Home Loan Calculator
Loan Calculator
Try Lumina Homes' loan calculator and get an estimate computation for your preferred Lumina property and home model.