Travel Guide: Philippine Passport Requirements for New Applicants
5 March 2022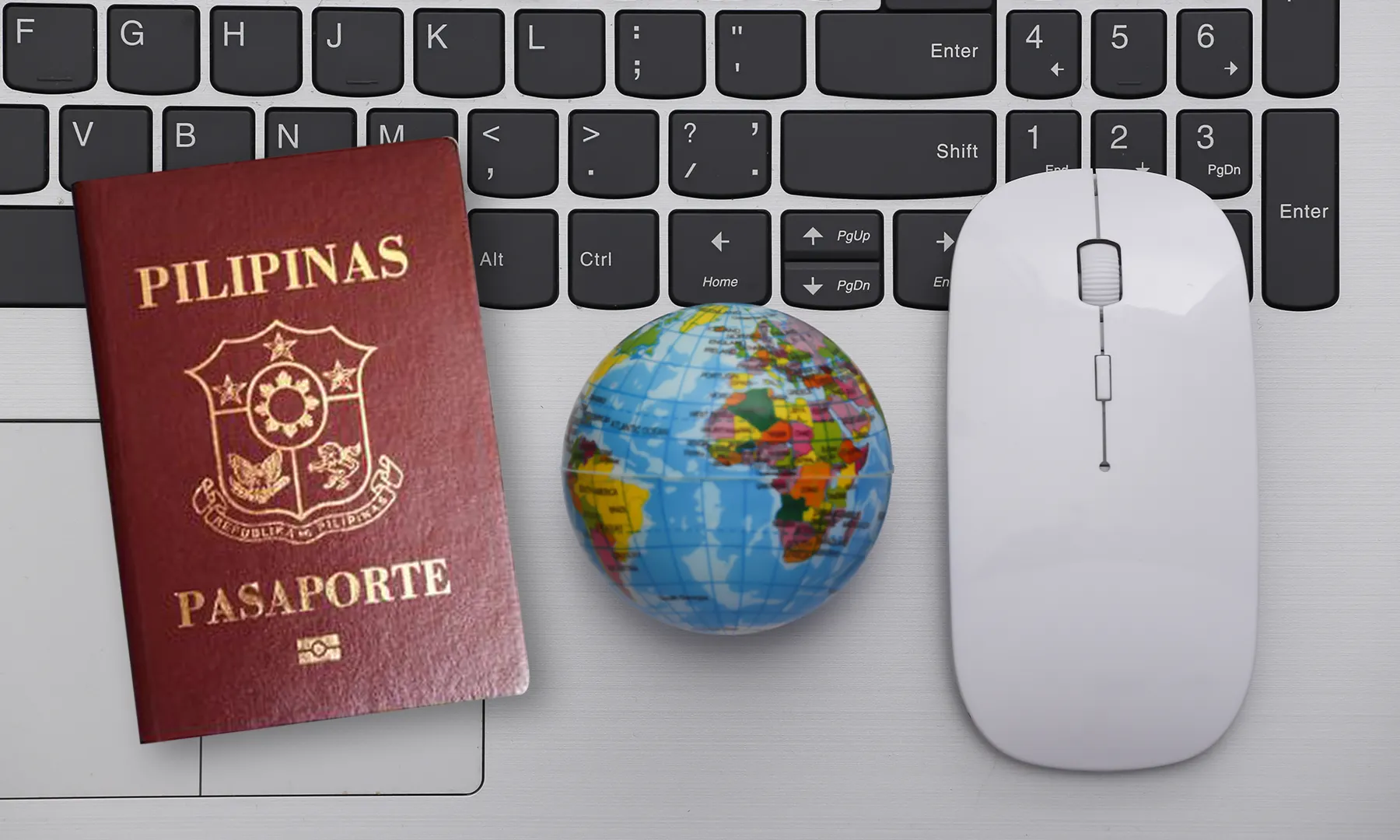 For international travel, a passport is necessary to obtain entry and traverse the country's borders. A passport serves as proof to other countries that you are a legal resident of the country of your birth. Even if you may only be in another country for a short period of time, a passport begs for permission from other countries to enter and participate in their culture.
The application procedure for a valid passport is straightforward, but finding an appointment time for the application is the real issue. Even before the pre-pandemic era, getting a slot for an appointment date and time was already challenging. And now, while the COVID-19 pandemic is still a concern, it is specifically essential to notice the new office hours and the daily limit on the number of visitors to guarantee sufficient social distance.
For you to have hassle-free processing of your passport application, we listed the important requirements that you need to prepare:
Birth certificate from Philippine Statistics Authority PSA
In getting a copy of your birth certificate, it must be as follows:
Original

PSA-authenticated

Printed on PSA security paper
Request a duplicate Birth Certificate from the Civil Registrar if the PSA birth certificate document cannot be read.
Valid government-issued ID.
One original and a photocopy are required for your passport application. The ID (original and photocopy) must be legible and unaltered, and it must have the same information as any other papers to be submitted. You may use any of the following IDs if you have them:
Social Security System (SSS) Card

Government Service Insurance System (GSIS) Card

Unified Multi-Purpose ID (UMID)

Professional Regulatory Commission (PRC) ID

Philippine Identification (PhilID)

Overseas Workers Welfare Administration (OWWA) E-Card

Voter's ID or a Voter's Identification Certificate with a Dry Seal from the Officer of the Election. NBI or police clearance is required if you present a Voter's Certification during application.

PNP Firearms License

Airman License (issued August 2016 onwards)

Philippine Postal ID (issued November 2016 onwards)

Senior Citizen ID (if senior)

School ID or Certificate of Enrolment with student's photo and the school's dry seal (if student)

Seafarer's Record Book (SRB) issued from February 2020 onwards by the Maritime Industry Authority (MARINA)
Confirmation of Appointment Online
The first step is to make an appointment online to guarantee a time window. Ideally, you should book at least three months in advance to allow yourself adequate time. Because of the high amount of applications, particularly during these unusual times when community quarantines required government agencies to function with a skeleton crew and suspended or delayed most government activities, the earliest available slots could be too late for you.
There are no walk-ins permitted. All walk-in and courtesy lane services have been discontinued until further notice due to the COVID-19 pandemic. Basically, this is for traffic control and management. It is necessary to make an online appointment to utilize the courtesy lane for those entitled to do so. You can send an email to [email protected]if you need an urgent application.
Before the pandemic, the following people were allowed to use the courtesy lane services:
Senior citizen and one companion

A person with disability and one companion

Pregnant woman

Minor applicants seven (7) years old or below and their authorized adult companion

Solo parents and their minor child

OFWs: Land-based and Sea-farers
Completed application form
The application form must be filled out before you can make an appointment. Filling out the online application form is a common method of submitting an application. The confirmation email will be sent to you after the application processing fee has been paid. You'll get a link to your application form in the email as well. After you've downloaded the file, you'll need to print out your duly accomplished application form.
You may also get a blank application form if you need one. Just make sure to print out this form on A4-sized paper.
Personal appearance
Your appointment time at the DFA Office must be met whether you apply on your own or via a travel agency. The passport application procedure includes the collection of your biometric data and the snapping of a photograph of you. Take note of the appropriate attire or dress code for passport picture taking. In order to capture a shot, you cannot use colored contact lenses or accessories such as facial piercings, earrings, or necklaces.
Other possible requirements may also be required for valid passport applicants depending on their status or condition. To guide you for these other possible requirements, please refer to the guidelines below:
For married women who uses their spouse's last name
You must need to include in your requirements an annotated PSA Marriage Certificate both original and a photocopy. Also, make sure that the original copy is printed on PSA security paper.
Meanwhile, if you just got married but decided to preserve your maiden name, you don't have to bring your Marriage Contract to the appointment.
For minor applicants
These are the additional requirements for minor candidates or those applying on behalf of a minor applicant:
Valid Government-issued ID of either parent with one photocopy.

Marriage Certificate. If there is just one parent accompanying the minor, this must be provided. There must be a Special Power of Attorney in place for unmarried parents if the mother will not accompany their kid. When a special power of attorney is signed outside the Philippines, it must be validated by the Philippine Embassy or Consulate in that country.

Certified True Copy of Local Civil Registrar (LCR) Birth Certificate. If the applicant is a baby (less than a year old) without a PSA Birth Certificate/Report of Birth, they must present this documentation as proof of age. This must be verified by the PSA. If the child is born abroad, you'll need to provide the Consular Records Division with a copy of the original Report of Birth or first endorsement.
IMPORTANT REMINDER: Both the minor applicant and either parent (or permitted adult companion) must be present at the time of the interview.
If neither parent is able to accompany their kid to the appointment, the following steps should be taken:
To select and permit someone else to accompany and assist the kid throughout the application process, the parent must obtain a Special Power of Attorney. When a special power of attorney is signed outside the Philippines, it must be validated by the Philippine Embassy or Consulate in that country.

One or both parents' current photo ID or passport must be attached to the Affidavit of Support and Consent or Special Power of Attorney.

Authorized adult companions must have a valid passport or government-issued ID.
In the event that both of the child's parents are not accompanying him or her on the trip:
Submission of DSWD Clearance is required.

It's necessary to submit an affidavit of support and consent. In order for an affidavit signed outside of the Philippines to be valid, it must be consularized by the nearest Philippine embassy or consulate.

Adult companions must have a valid passport or government-issued ID to accompany them.
Additional supporting papers are needed in various situations, such as late registered birth certificate, the absence of a birth certificate, an illegitimate child, dual citizenship, or when the applicant obtained Filipino citizenship. Visit the DFA Consular website if you have further questions or concerns about these requirements.
Again, make sure to provide all these necessary requirements in order to have smoother and faster processing of your valid passport application.

Try our Home Loan Calculator
Loan Calculator
Try Lumina Homes' loan calculator and get an estimate computation for your preferred Lumina property and home model.