Is Real Estate a good investment during economic Downturn?
16 December 2022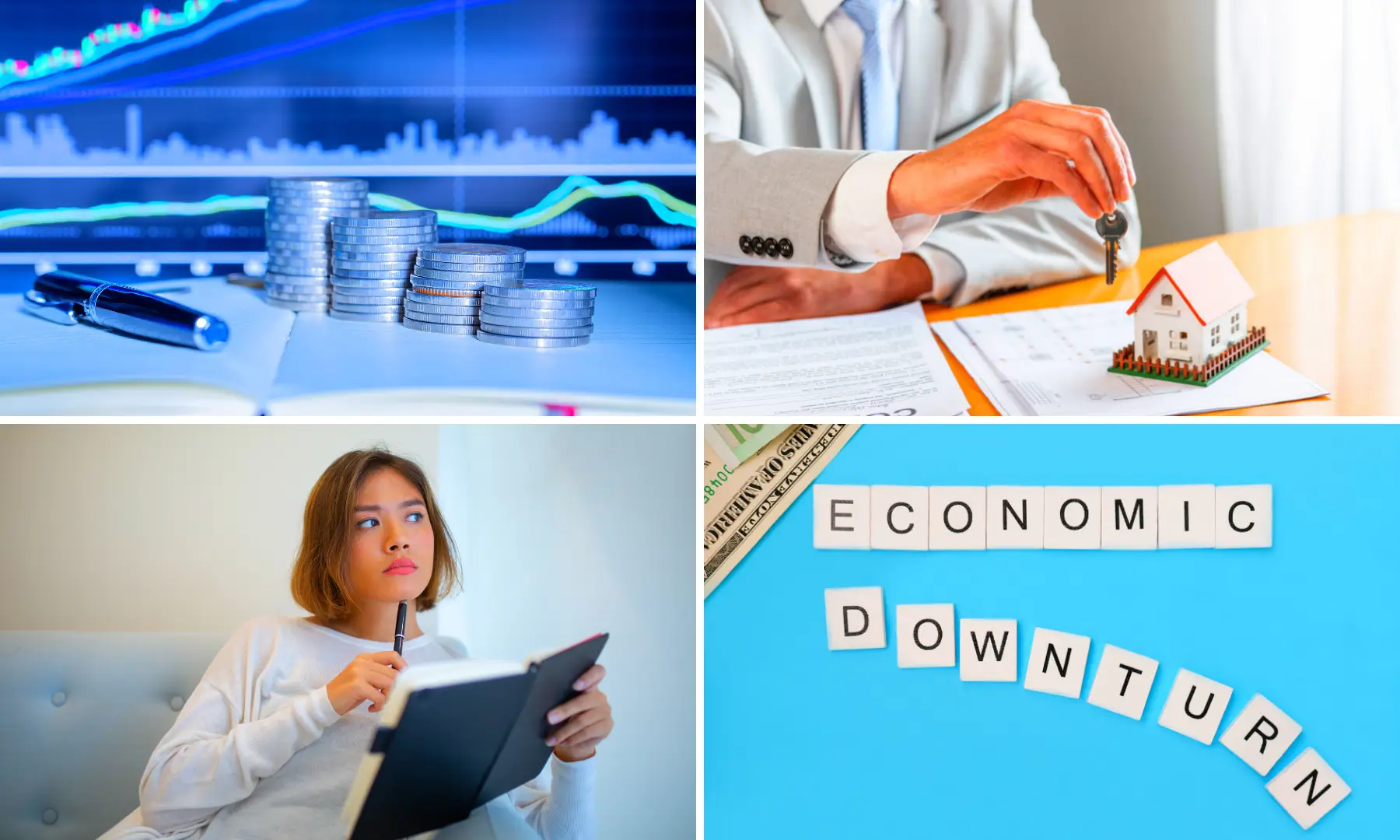 More than half of Filipinos fear that the global financial crisis will soon affect the Philippines due to inflation and remnants of the recent pandemic. Most consumers prefer building up savings and paying off debts to prepare for the worst-case scenario. In fact, over 60 percent of Filipinos chose to cut their spending habits, including travel, dining out, entertainment, and investment.
Meanwhile, many individuals also have second thoughts about investing in real estate since the country faces a volatile market today. The current global economic turmoil triggers the rise of real estate prices, giving less buying power to aspiring homeowners.
As an investor, the question is, "Should you really invest in real estate during an economic downturn in the Philippines?" Check out the top three (3) reasons below.
Why Consider Real Estate Investing During Global Recession
Unlike other countries, the Philippines is significantly recovering from the COVID-19 pandemic. Despite the untamed inflation and weaker currency, the country remains resilient and attractive for foreign and domestic investments. Thanks to tourism and real estate, Filipinos can still buy their own house and lot in the Philippines even during a global recession.
Here are the reasons why.
Real estate investments are more stable.
According to financial experts, real estate is better than other investment forms. Businesses and the stock market can easily be affected by financial and economic crises as well as pandemics.
Meanwhile, real estate can be utilized with minimal effects in the long run. Although the overall value depreciates, you can get a rental income from real estate.
There is always an upward trend in real estate.
Basically, shelter is one of the most critical needs of every individual. Therefore, people will always look for residential real estate property regardless of the situation. It can be beneficial on your part if you own affordable house and lot properties because you turn them into rental properties.
During the recession, some people can't afford to buy their own homes, so they usually prefer renting as a band-aid solution. So, it can also be a winning situation for you because it will be your other source of income. You can adjust the rental price based on the current real estate market or the country's economic status.
An economic downturn creates bargains.
Real estate prices tend to be cheaper during an economic recession. Thus, it's a great opportunity to purchase real estate units while the interest and total package are cheaper. By the time the economic status bounces back, you can sell them at a higher price.
Remember, inflation, weaker currencies, and pandemics are only temporary global crises. Once the country successfully manages this turmoil, properties in real estate will also increase their value.
Smart Real Estate Investment Tips to Buy a Property in Recession
As mentioned, people will still need a place to live, even during an economic downturn. So, it is a perfect time to invest in owning rental property.
But, if you don't want to manage rental properties, you can also consider buying a property for flipping. Flipping means you buy a unit at a low price, fix them while in recession, and sell them at a higher price after the recession. It also categorizes as a commercial real estate property.
Whichever of these real estate investment ideas you choose, here are some smart tips for buying a property during an economic downturn.
Get started with a location.
If you prefer a rental business, you must first look into the right location where demand for rental spaces is high. It can be near business centers, schools or universities, and other places with high foot traffic. Then, get to know the location and determine its overall market condition.
In terms of flipping real estate, look for a location based on your target market or potential homebuyers.
Think about steady cash flow.
Keeping a larger amount of cash reserves is also essential, especially if the economic downturn takes longer than you think. You need to be prepared for unforeseen expenses during these uncertain times. So, think about your cash flow and make sure you have sufficient funds to cover expenses as they come up.
Pay attention to financing options.
If you opt for loans or financing options to purchase a property, pay attention to details, such as interest rates, terms, and inclusions. Interest rates may be higher at the start of the economic downturn but slowly drops once the economy is stable.
Therefore, find a perfect timing to take out loans or financing. Shop around first, compare, and select the ones that offer the most favorable terms and rates.
Be diligent and resourceful.
Just because you like the property, you need to buy them as this is one common mistake in real estate purchases. Although there's a pool of affordable house and lot for sale units available in the market, not all of them are actually budget-friendly. Some properties have hidden fees and exclusions, while others are built with poor construction materials.
Hence, You need to be resourceful and diligent in finding a suitable real estate property. Thus, purchase properties from well-established property developers.
Choose a rental property that fits all ages.
Sure, you may have a specific target market to focus on in your marketing strategy. However, it is also ideal to find a property that fits all ages. As such, you reduce the risk of having a property vacant for a long time or getting the right target market but bad tenants.
During the economic recession, you can find a lot of people with different personalities just to get what they need. Some of them will take advantage of cutting down rents to save money. So, choose a potential client who can meet your terms rather than the other way around or based on your preferred target market.
An economic and financial downturn is not uncommon in the Philippines. It's been happening for ages. However, you will not prosper if you don't have the courage to invest in real estate. And while it is true that real estate is an unpredictable industry, it continues to thrive even in the middle of the pandemic because it is everyone's basic necessity. The best thing you can do is build up some confidence and trust your gut in investing in a property.
In terms of location, quality, and affordability, Lumina Homes can offer you all of these factors you are looking for. Moreover, most of our residential homes are situated in the best locations in the Philippines. Plus, we offer a variety of financing options, such as in-house, bank loans, and PAGIBIG housing loans. Need we say more? Contact our accredited sellers today for inquiries and details.

Try our Home Loan Calculator
Loan Calculator
Try Lumina Homes' loan calculator and get an estimate computation for your preferred Lumina property and home model.