How to Register e-Bike: Philippines Regulation and Registration of Electric Vehicles
3 June 2022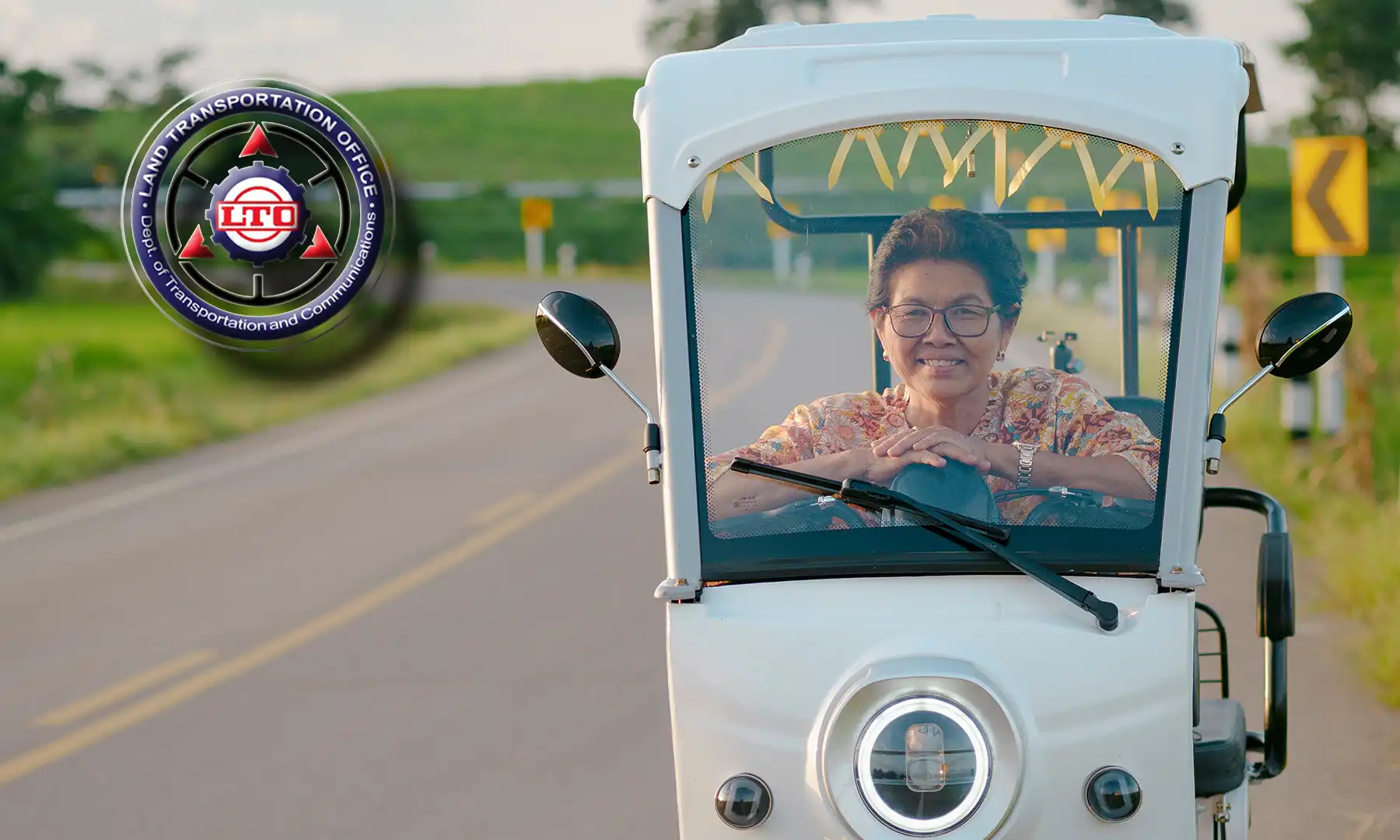 Electric motorbikes and scooters have been more popular in recent years, and you've definitely seen them on your local streets, barangay roads, or even when commuting. Considering the daily struggles of Filipino drivers with traffic and parking, this is hardly a surprise.
If you are finding some alternative means of transportation to move about the city, electric bicycles and electric scooters are ideal. To put it another way, compared to traditional gas-powered motorbikes, these electric vehicles are more environmentally friendly as well as more cost-efficient.
Electric vehicles: Electric Scooters and E-Bikes
Electric bikes and e-scooters are the same in the sense that they are both powered by batteries and used for personal transportation. However, there are evident structural distinctions between the two.
As with a standard bicycle, an electric bike might have a pedal or no pedal at all. It has a seat, so it's easy to sit down and enjoy the trip. Some e-bikes have three wheels and may seem like a taxicle, although this is not always the case. A wide variety of e-bikes, including those that can transport people and heavy cargo, are available in the Philippine market these days.
The e-scooter, on the other hand, appears just like its non-motorized predecessor. What sets it apart is that it's significantly bigger. It features larger wheels and a larger deck, which makes it easier for the rider to get in and out. In order for you to use it, all you have to do is stand on the deck and let the electric motor move the wheels. There are certain e-scooters that come with a removable seat to make the trip even more pleasant.
It's common to ask whether or not an e-scooter can be operated manually after its battery dies. The answer depends on the model of e-scooter. You may switch to manual mode if the battery dies with the dual variants. For electric scooters, manual operation might be dangerous, particularly if the manufacturer has advised against this method of transporting it.
Land Transportation Office (LTO) Registration of e-bikes
As per the official announcement of the Manila Metropolitan Development Authority (MMDA), e-bikes already require registration with the Land Transportation Office (LTO). Electric Vehicle Industry Development Act RA 11697 mandates this new rule. In this article, we will discuss to you the step-by-step guide to assist you in registering your e-bike in the Philippines in 2022.
Type of e-bikes to be registered
Prior to getting started, you'll want to figure out what kind of electric bike you have since not all of them need registration. Registration is required for only specific kinds of electric motorcycles under LTO Administrative Order No. 2021-039. Here are the types of electric vehicles that you need to register:
E-MOTORCYCLE (L3)
These are two-wheeled electronic bikes with a maximum speed of almost 50 kilometers per hour and are powered solely by electrical energy.
E-SCOOTER (L2B)
This is a three-wheeled electric vehicle capable of reaching a top or maximum speed of 50 kilometers per hour, whether or not it has pedals.
E-TRIKE (L4, L5)
This is a three-wheeled electric car with a maximum curb weight of 600 kilograms, rated at no more than 50 kilometers per hour top speed, and driven only by electrical energy with a minimum power of 1000 watts. It is meant to transport commodities, cargo, freight, and people.
E-QUAD (L6, L7)
This is a four-wheeled microcar that only has restricted weight, power, and speed. These electric quadricycles are further divided into light and heavy models.
Because of this, only e-bikes classified as L2b, L3, L4, L5, L6, or L7 need LTO registration. This also implies that an electric scooter does not need to be registered, despite the fact that you are required to wear safety gear when you are using it under the same administrative order.
Steps for Electric Vehicle Registration in PH
In terms of registering e-bikes, the procedure is identical to that of registering any other motor vehicle.
Meanwhile. If you purchased an e-bike after the adoption of LTO Administrative Order No. 2021-039, expect the dealer to handle the registration for you. You may, however, take the following procedures to register any current e-bikes that you already own:
STEP 1. Obtain the necessary documents or the require registration papers such as the original sales invoice, the PNP-HPG MV clearance, the insurance certificate of cover (aka TPL), and the certificate of stock reported (CSR) from your dealer.
STEP 2. Go to any LTO District Office or Regional Office.
STEP 3. Send the documents to an LTO evaluator, who will verify and encode them into the system.
STEP 4. The authorizing officer will give you a breakdown of fees, which you will pay at the LTO cashier.
Regardless of the fact that the process is the same, e-bikes are charged differently:
For Category L2b, L3
The MVUC Rate for this is like a motorbike without a sidecar. This means that the amount for the MVUC Rate will be around Php 240.
Category L4
The MVUC Rate for this is like a motorbike with a sidecar. This means that the amount for the MVUC Rate will be around Php 300.
Category L5, L6, L7
The MVUC Rate for this is like a motorbike to "light" cars. This means that the amount for the MVUC Rate will be around Php 1, 600.
STEP 5. Once the payment has been settled, the releasing officer will provide an official receipt (OR) and a certificate of registration to the purchaser (CR).
E-bikes: An Eco-friendly Mode of Public Transportation
Due to the fact that electric vehicles do not consume gas, they are great for city usage since they don't emit any pollution into the air. This implies fewer pollutants and a smaller carbon impact. E-bikes have a lower carbon footprint than electric automobiles of 150 grams, that is 2.6 to 5 grams of CO2 per mile according to a European Cyclists Federation research.
This is great especially if you are planning to invest a home in an environment-friendly community like Lumina Homes!
You can now easily travel around the subdivision using your electronic scooter without worrying about leaving some carbon footprint around your community. In addition to this, it also produces lesser noise than motor vehicles that emit rumbling noises, which are louder than the quieter hum of an electric bike. You won't bother anybody if you ride your bike around the neighborhood when you want to go to eSpacio and enjoy a quick run on the jogging path, and you'll be able to listen to music in peace, too!
And since they lighter weight than the regular motor vehicle, it is easier to learn how to drive an e-bike!
So better start now your eco-friendly investment and help our Mother Earth to preserve its beauty by investing in electronic vehicles and greener communities like Lumina Homes!

Try our Home Loan Calculator
Loan Calculator
Try Lumina Homes' loan calculator and get an estimate computation for your preferred Lumina property and home model.