How to Celebrate National Family Week
20 September 2021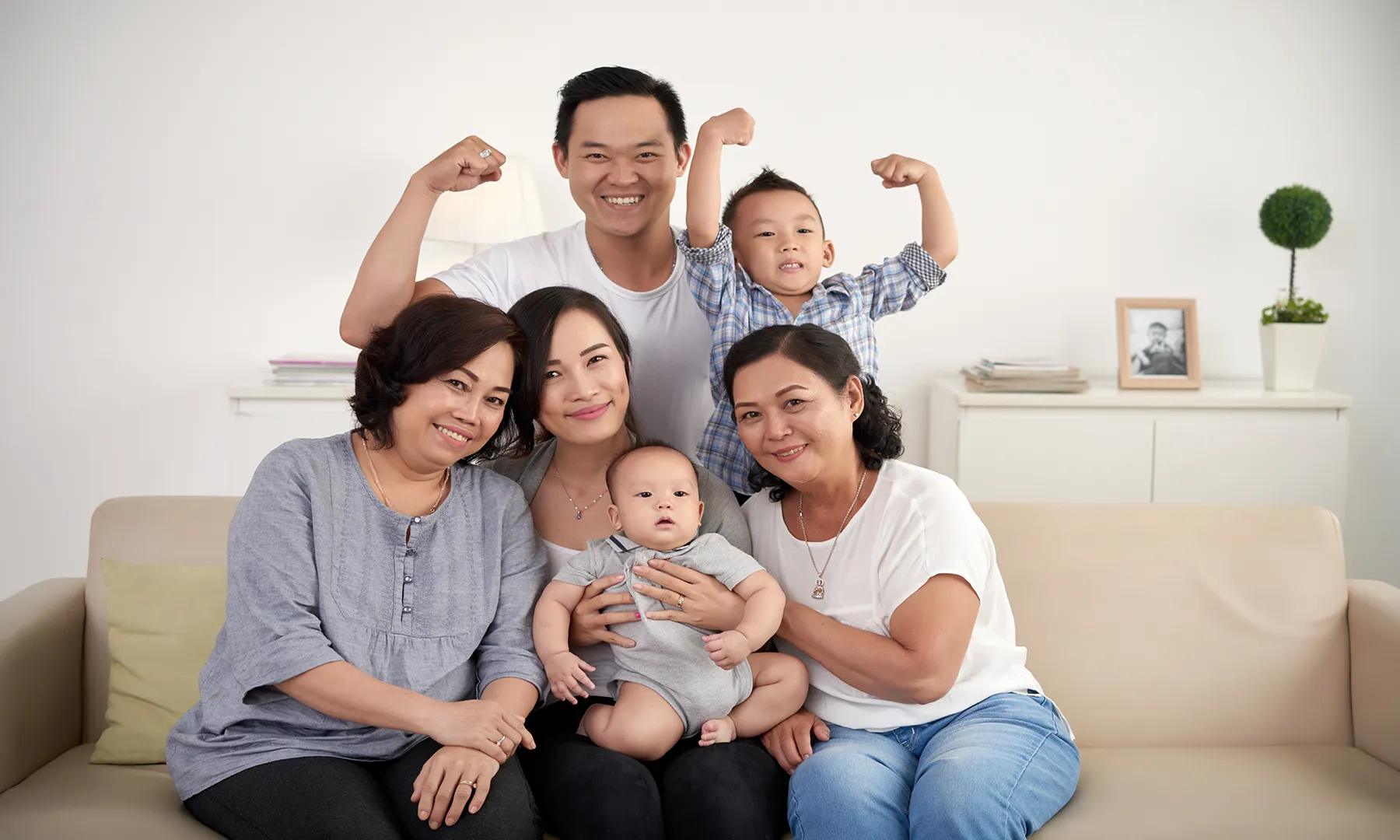 The paramount influence in every child's life is the family. It is the basic unit of Filipino society. They have great importance in our life from the moment that we were born. Parents, aside from providing the basic needs of their children, also serve as role models on how an individual acts and interact with the world.
Having a healthy family life and commitment can satisfy people's sense of belongingness while supporting us in achieving a balanced life.
In fact, Filipino families are tremendously challenged due to unprecedented changes brought by the pandemic. This global crisis forced each and every one of us to stay at home together with our family members. Because of the quarantine restrictions, most families undergo an out of the ordinary alterations in their lifestyle as they face the struggles that the novel COVID-19 brought.
Pursuant to the Presidential Proclamation No. 60 series of 1992 made by former President Fidel V. Ramos, the Commission on Population and Development or POPCOM, along with the Department of Social Welfare and Development DSWD requested the private sector, other government partners and departments, along with the national committee, to unite with them in assisting and protecting each and every Filipino family against unplanned pregnancies, gender-based violence, as well as economic challenges in this trying times. This is in relation with the observance and awareness for the 28th National Family Week or NFW with the theme "Tungo sa Maginhawa, Matatag, at Panatag na Pamilyang Pilipino." This one-week event will take place from September 21 to 27, the last week of September.
Filipino Families
Filipino family culture is quite unique and singular compared to the western lifestyle. As a matter of fact, it is a national tradition that Filipinos considered their family as the foundation of our social life.
The core Filipino families start with the nuclear family, composed of the parents and their children. But in Filipino culture, this unit expands to much larger members because of the tight-knit relationships of the relatives. This relation starts from the grandparents, uncles and aunties, cousins, and nephews. It is pretty common in the Philippines to see up to three generations living together in one house.
Aside from this, Filipinos also have a strongly patriarchal society that involved the machismo behavior of most Filipino men. Although these days, this kind of culture is progressively improving as gender equality campaigns are gradually being recognized as different non-government organizations support and advocate women empowerment in the communities. This also helps in further strengthening the family ties.
Family Week Celebration at Home
The National Family Week was created in order to give an opportunity to every Filipino family in spending time with their loved ones this September, whether it is the immediate or extended family, and share happiness and enjoyable activities with them. This is also a way to improve the stability and strengthening the common lineage of the Filipino families.
Although Filipinos have close family ties, it is also true that it is pretty difficult to keep up and to create quality family time due to the demands of our work and the economic woes brought by the pandemic. But even in the midst of this global slowdown, we can still have an entertaining and amusing time with the family without spending so much!
Here are some of the awesome ideas you can do in celebration of the Family Thanksgiving Day:
Have a barbecue party
Bring your lunchtime with the family to another level by hosting a barbecue party in your backyard or garden. Most Filipinos have a spacious backyard or garden at home. Make sure to utilize that extra space in your house and the sunny weather this September. Bring out that griller that you stock at your garage for quite a while. Invite the whole family on the weekends and have your favorite meat or vegetable grilled in your backyard.
See to it that you also include some refreshments for everyone's delight!
Have a picnic in your living room
Want to have that barbecue party but you don't have enough space at home? You can still indulge in this fun and tasty activity by bringing your barbecue inside your house.
These days, samgyupsal or Korean grilled pork belly is sooooo on-trend! You can organize a samgyupsal party in your living room while watching your favorite K-drama. Although, just make sure that your house has proper ventilation so that the smell of the delicious pork will not stay inside your home.
You can also have a picnic in your living room by bringing in your favorite snacks and drinks. Also, don't forget to chip in for some vegetables and fruits to ensure that your picnic snacks are not too salty. This is perfect if you don't have any proper ventilation at home.
Virtual Day Trip with the Fambam
It's true that it is safer to stay at home to avoid getting infected by the virus and but who says you can't travel the world at home?
Thanks to the power and magic of the internet as this virtual day trip is already possible to achieve. You can log in on YouTube and search for your family's favorite travel vlogger and join them in traveling to different places around the world.
Organize a Family Game Night
This is an awesome event for families who want to have a cheerful and interesting night with the whole gang. Let's turn back those childhood memories and enjoy the classic board games such as the memory game, scrabble, or monopoly. You can also have the traditional Filipino game Sungka that will surely fascinate and love by the younger generation.
Let's get crafty
Some families are soooo talented and creative in the area of arts and crafts. Make use of this National Family Week and be productive by creating wonderful and unique works of art with the whole family. It could be crocheting, knitting, painting, photography, scrapbooking, or sewing. Who knows? Maybe you can even sell some of your projects, earn money from them, and make it as a family business.
Interfaith Family Forum
Another way to improve the social welfare of the family is by having an interfaith family forum. This is the best time to spend this year as family while strengthening our religious Faith. This is also a way in promoting unity among family feuds.
There are numerous ways on how the Family Thanksgiving Day can be celebrated this last week of September while being in compliance with the health guideline. Just make sure that you spend it with them sincerely and wholeheartedly. Sometimes, due to our prior commitments, they become our less priority especially when we are busy at work. This time, let's dedicate this whole week to them and celebrate health and life!
***
For more information about the affordable house and lot for sale of Lumina Homes, please contact (0917) 629 6523.

Try our Home Loan Calculator
Loan Calculator
Try Lumina Homes' loan calculator and get an estimate computation for your preferred Lumina property and home model.