How to Celebrate Buwan ng Wika at Home?
9 August 2021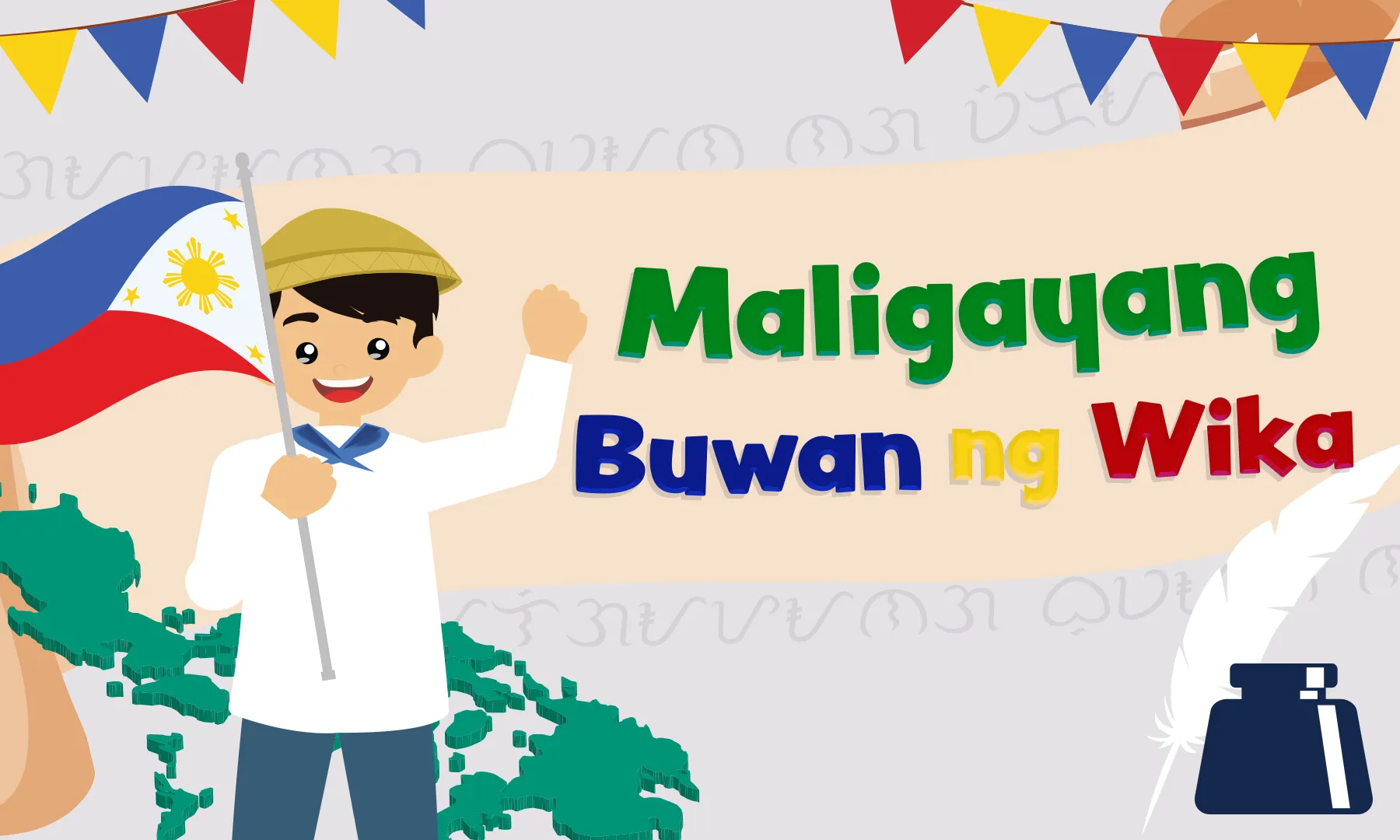 August is one of the special months that we have in the Philippines as we dedicate the whole month in celebration of our National Language or Buwan ng Wika. It aims to strengthen and spread awareness of the celebration and importance of the Filipino language.
For this year, the theme is "Filipino at mga Katutubong Wika sa Dekolonisasyon ng Pag-iisip ng mga Pilipino" (Filipino and the Indigenous Peoples' language on the decolonization of the Filipino mindset).
Before the pandemic, Buwan ng Wika is often celebrated with a line of various activities and performances in schools and private and public organizations and offices. All Filipinos were encouraged to use our National Language for the rest of the month in producing our official communications, meetings, and speeches. Different local and nationalistic exhibitions were also being conducted during this month, along with a festival of local Filipino movies.
The second year of the pandemic and having different quarantine restrictions across the country, we can still show and express our gratitude and nationalistic pride to our National Language by organizing simple activities, especially now that all family members are cooped up at home. Aside from participating in different virtual contests of the Department of Education, why not grab the chance to make this a memorable family bonding?
Here are some bright ideas you can apply in celebrating Buwan ng Wika celebration at home:
1. Binge-watch Filipino movies.
Bring the theater and the film festival to home by binge-watching some of the famous local Filipino movies.
Heneral Luna
awesome quotable quotes from the well-known General. Being regarded as a work of fiction based on facts, Heneral Luna is acclaimed as one of the most expensive and highest-grossing Filipino films of all time. It tells the story of the brave and brilliant Philippine hero General Antonio Luna who fights for the country's freedom during the Philippine-American War in 1899-1902.
Goyo
Goyo is a film also created by the director of Heneral Luna. It is about the story of General Gregorio "Goyo" del Pilar, dubbed as the "President's Favorite," who is tasked to lead the Philippine revolutionary troops against the conquering Americans. The film, although centered around power, strength, and battle, also felt more humane as Goyo revealed his own frailty and struggled throughout the story.
Metro Manila
This is a local film that focuses on the love and sacrifices of a father for his family. Meet Oscar Ramirez, who quits a life of hardship due to poverty by going to Manila with his family in search of a brighter future and finds work with an armored car firm. Oscar progressively learns about the dangers of his job and his new partner's enigmatic intentions as time goes on.
2. Dress-up with Barong Tagalog and Saya.
the next level by bringing out that attire and play dress-up with the whole family. Remember the trending Tayo'y Pilipino Tiktok Challenge to the tune of Panalo? Take some photos and reminisce about the rich Filipino history and culture while flashing your brightest smile for a picture-perfect family portrait or Instagram upload.
Or be proud and film your family bonding on Youtube and spice it up as you dance to the tune of some Filipino tradition folk songs or try different folk dances and have DIY props at home like Tinikling, Pandanggo sa Ilaw, Itik-itik, Carinosa, Maglalatik, and more. There are many resources online and watch the steps on Youtube.
3. Play Pinoy Games.
Refresh your childhood memories and pass the happiness beyond what mobile devices can offer to your kids. Spend quality time doing games inside your home, such as:
Sungka-

is a classic Filipino board game. It's one of the most popular mancala game classifications in Southeast Asia. To begin the game, place seven tokens in each of the 14 little holes. Seashells, pebbles, marbles, seeds, and grains are examples of tokens. On his side of the sungkahan, each player is in charge of seven holes. In addition, he owns the "head" to his right. The object of the game is for participants to collect as many tokens as possible in their individual "heads."

"Nanay, Tatay" Filipino Hand Clapping Game-

sing along with this chant, "Nanay, tatay, gusto ko'ng tinapay. Ate, kuya, gusto ko'ng kape. Lahat ng gusto ko ay susundin mo, ang magkamali ay pipingutin ko." The two players must clap the number that matches to what is counted after singing the chant. The person who misses or exceeds the number of claps is pinched, generally on the nose or in the ear, and some does a flick in hands instead.

Teks or Pogs-

You kept some of your teks, right? Batang 90's are surely sentimental with these items! Teach your kids how to do the winning flick as you throw your bet on your cards!
Or take some stretching as you play these games in the extra space outside your house:
Luksong Tinik o Luksong Baka- for both games, players are divided in to two groups. The objective is to jump over the tinik (thorns) or baka (cow) without touching the hurdle. Then, if a player fails to do this, the "mother," the game term for the group leader may step in and do the hurdle in order to save them. The taya for Luksong Tinik stack their hands and feet on top of each other to form tinik, while for Luksong Baka, the taya bends like a cow.
Langit, Lupa- Singing the chant of this game while playing may sound horrifying now as an adult, but as Batang 90's we didn't even realize it back then since this game is very enjoying. "Langit, lupa, impyerno, im-im-impyerno, saksak puso, tulo ang dugo, patay, buhay, alis!" It is simply a tag game where the elevated surface is the safe zone call Langit or heaven, while the Lupa or ground is the area where the "it" may tag you as you run when changing your Langit location.
Sipa-

with a twisted candy wrapper and a tingga, sipa game can be started at home. All you have to do is to make sure you have the most number to kick the DIY sipa in the air, your chance will stop once the sipa touches the ground.

Patintero-

this game requires two groups of players with an equal number of members. Each group will have their chance to be the Team Blocker or the Team Runner. The goal of the game is for the blockers to tag the runners without crossing the lines they are supposed to protect. Meanwhile, the runners must be able to get past the blockers and cross to the other side untouched, or else they will be out of the game.

Piko-

is a hopscotch game. You may draw the blocks using chalk or charcoal on the concrete ground or a flat surface. Using a little object, usually, a stone is tossed into one of the squares. Then, the player must retrieve it by hopping correctly on the matching blocks and without stepping on the lines. Otherwise, the player will have to restart from the beginning.

Tumbang Preso-

players' main objective for this game is to make a tin can fall down with the use of slippers from a designated distance.
4. Shop Filipino Storybooks.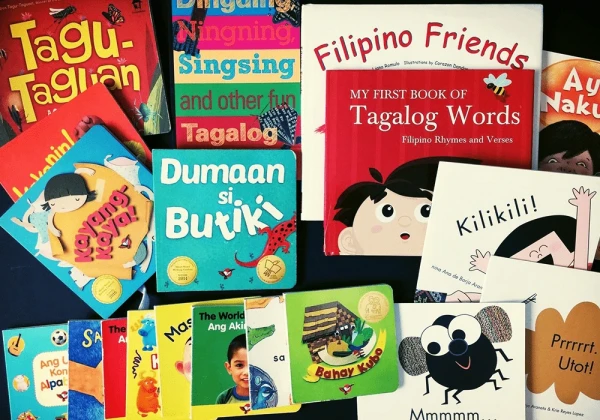 Instill in them ways of appreciation for Philippine literature. This month of August is also an excellent opportunity to encourage your children to read and speak more Filipino literature. One of the effective ways to do so is to assist them with their Filipino homework. You don't merely read the stories to answer the questions on the homework when you're here. Instead, you may go over the lessons that each narrative is attempting to teach your children. You may even review the known places in the Philippines that the world wants to visit in our country.
5. Do a Balagtasan Challenge for a day.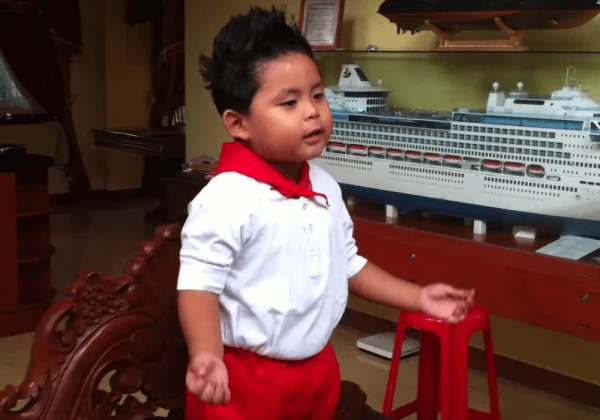 Be more creative when having a discussion or a play and talk event with your siblings by challenging them into a balagtasan. This is such a constructive yet poetic way of deciding which one of you will do the dishes and help with the household chores for the day. Who says you cannot use and develop Filipino culture and vocabulary in a simple debate while staying at home? You might even discover that your child is into spoken poetry.
6. Poster-making Activity.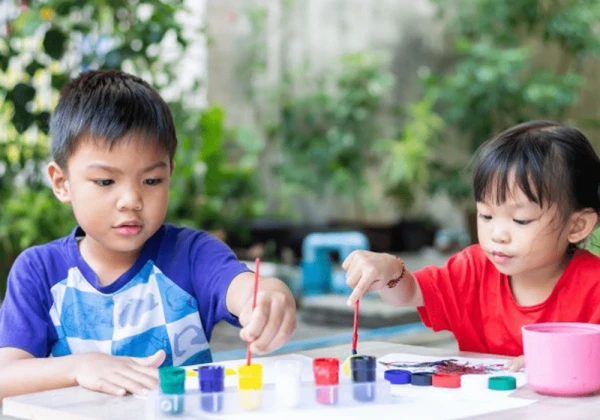 Does your family have a knack for artistry? Carry out a poster-making activity about the Philippines with the whole gang and post those instagrammable outputs afterward on social media. You could be the next sensational artist and could get some commission artworks if you're lucky. Or simply smile when you see these artworks in the future and remember how you celebrate Buwan ng Wika at home with kids.
7. Filipino Quiz Game.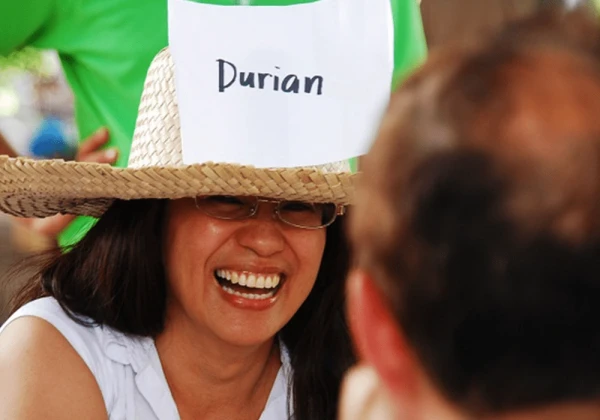 Another fun way of learning new knowledge aside from reading is through classic trivia or quiz games. Gather around your whole family and prepare some questions related to Philippine Literature and history. Also, don't forget to prepare the distinguished local Filipino delicacies or sweets like yema, pastillas, etc., as prizes for the winners or grant their wish to have an adobo for dinner!
8. Exchange letter or poems in Filipino.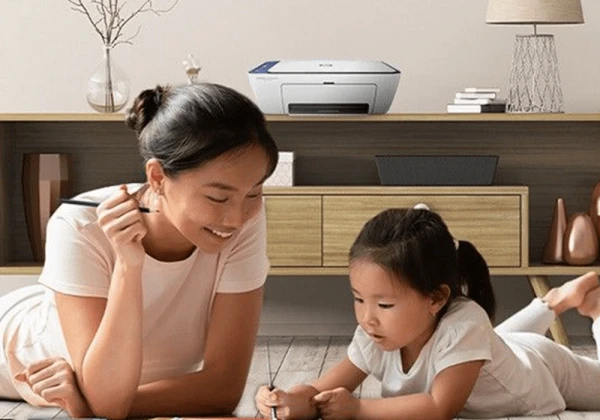 Are you running out of new concepts in engaging your child while being stuck at home? Boost their creative aspect by teaching and coaching them to write letters or poems in Filipino. Who knows, maybe your kids would be the next Rio Alma, Allan Derain, or Virginia Moreno of modern Filipino poetry.
Surely, all these activities about tradition will make your kids hungry, and Filipino dishes will complete the Wikang Filipino celebration at home.
Hone your kids' love for culture of the Philippines this month. Buwan ng Wika isn't just about commemorating the creation of the Filipino language. It is also about celebrating Filipino culture. And by instilling that love into your kids, you can be sure that they will be more proud of it as they grow up. Go ahead and celebrate being Filipino with your little ones.
Lumina Homes celebrates 9th Pambansang Araw ng Bahay ni Juan this August
Just like Buwan ng Wika, Lumina Homes also celebrates Pambansang Araw ng Bahay ni Juan or its anniversary for a month-long every August. The anniversary month started with the "OFW Sessions: Property Investment Seminar," a virtual event featuring real estate professionals' investing advice as well as a special session on bank housing loans for OFWs.
Lumina Homes, an affordable housing developer in the Philippines, find a creative way to celebrate its 9th anniversary amidst the Covid-19 pandemic with the theme: We are Unst9ppable. Some of the activities to watch out for are:
Luntiang Lumina is a nationwide urban gardening campaign that encourages Lumina residents and homeowners to grow food plants indoors or in their mini-gardens. There will also be a webinar for Luntiang Lumina that will be dedicated to Lumina homeowners about urban gardening at home.
Lumina Mid-Year Awards is a semi-annual awarding and a virtual concert for all Lumina sales agents and brokers across the country, honoring those who have excelled in sales despite the pandemic constraints. The event will be hosted by the trending single dad in Home Buddies, Daddy Don Dizon, and Ubie Cristobal of Lumina Homes in Bulacan.
Search for ReINA ng Every Juan is a contest where Lumina seller moms promote women empowerment and career opportunities that may be easily managed along with motherhood.
Lumina Tiktok Account will be launched along with a #LuminaTiktokDanceChallenge, where there will be three winners of cash prizes.
Launch of "Espacio," Lumina's standard amenities (covered multi-purpose hall with stage, cozy gardens and play area, jogging route, and shuttle terminal) are now combined with new areas for livelihood, entertainment, and relaxation in Espacio. The community center and Tambayan ni Juan are two new community amenities in Espacio. "Tambayan ni Juan" is an alfresco food center that allows residents to set up kiosks for food and other products to sell, similar to a "night market." It features outdoor tables and chairs, and once it is safe to hold events and meetings, it can even host live performances and exhibitions. The community center is a collection of offices that cater to the community's needs. A Health Center, a Day Care Center, a Senior Citizen Center, and a Barangay Center are all located there. It also has several green open spaces suitable for leisure walks or jogging, encouraging residents to live a healthy and active lifestyle.
And for prospective buyers, you may avail of a discount of up to 1,000 pesos on your reservation price when you present your vaccination card through the promo, "Good JAB, Kabarangay!" The amount deducted from your reservation fee will be donated to a charity of your choice.
Aside from that, 9 Years, 9 Wins Raffle Promo for homebuyers and sellers, where nine prizes of household appliances, grocery packages, and AllEasy loads will be given out. For both home buyers, every reservation is equivalent to a raffle entry.
This August, double the fun with celebration of Buwan ng Wika at home and the fun and excitement with Lumina Homes' 9th Pambansang Araw ng Bahay ni Juan!
Related Articles:
***
For more information about the affordable house and lot or condominium for sale by Lumina Homes, contact (0917) 629 6523.
Visit our official website at www.lumina.com.ph and like/follow our official online channels: Facebook, Twitter, Instagram, YouTube, Google MyBusiness & Google Maps, Pinterest, Spotify, Viber, Telegram, Lazada, and Shopee.

Try our Home Loan Calculator
Loan Calculator
Try Lumina Homes' loan calculator and get an estimate computation for your preferred Lumina property and home model.