How to Build Online Credibility as a Seller
21 March 2022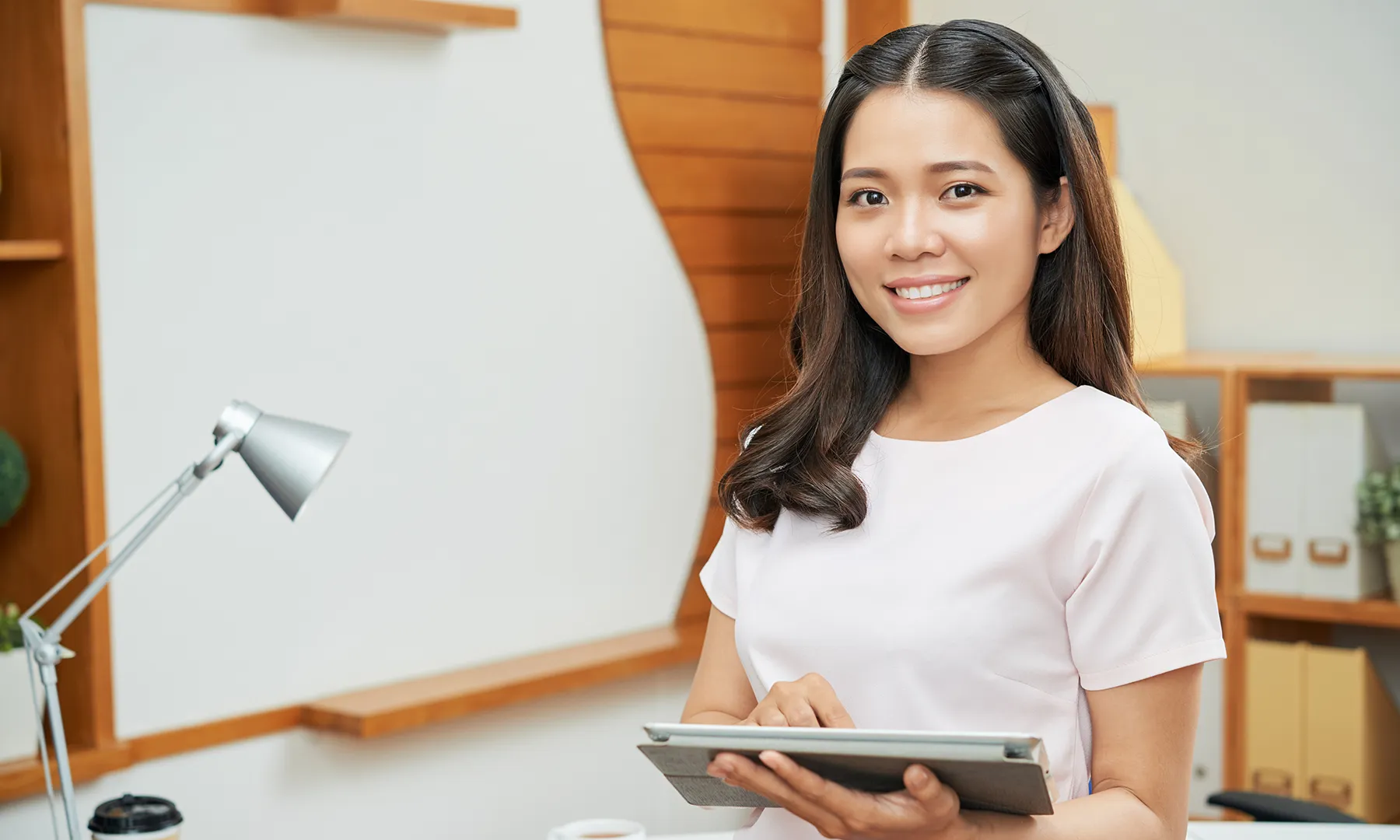 It's no longer a choice for real estate agents to list their properties on virtual real estate platforms, as more buyers begin their search online-- because at this point in time when digital technology came rushing into every business, it becomes critical. In fact, if you want to improve your business online exposure on online search engines for real estate-related queries, this process should be fully automated.
However, since almost all brokers now use these platforms, the rivalry is fiercer than ever. You need to stand out from the rest of the listings in order to obtain the attention and views you deserve.
In this case, credibility as a seller is the finest route to take in order to achieve an increase in your online business presence and to make it known to a greater number of audience.
Ways to establish your seller brand's credibility online
The best way to build trust is to do all you can to indicate that you're trustworthy, while also allowing people to declare that you are trustworthy. Below are some tips on how you can establish a strong online presence and build credibility in online communities:
Utilize inbound marketing strategy to create awareness
Many different kinds of pull marketing are used in inbound marketing to raise brand exposure and bring in new customers. These include content marketing, blogs, events, search engine optimization (SEO), social media, and more.
You can do this by following these steps of sales funnel:
1. Determine Who Your Customers Are
Home seekers have vastly diverse expectations, motivations, and expectations for their purchases. Each of your home buyer personas should be defined and understood so that you can concentrate your content on issues that attract your ideal clients.
Using your home buyer personas as a starting point for all your inbound marketing efforts is critical. Knowing your target audience, their motivations, and the same language they use can aid you in creating messages and valuable insights that will ring true with your ideal clients.
2. Describe the Events That Trigger Your Marketing Campaigns
Once you know who your ideal home buyers are and what makes their world revolve, the next step is to determine the events and pain issues that prompt them to look for information about the real estate property that you sell. Marketing triggers refer to these occurrences in a more formal sense. In order to contact prospective clients at a time of need, trigger-based marketing tries to be reactive and focused rather than distributing information to a large audience.
3. Make a List of Relevant Keywords to Focus On
By creating keyword-rich content that addresses the most prevalent concerns your home buyers have when confronted with a marketing trigger, you can be confident that your website or online post is being seen by the correct people at the appropriate time.
Gain Credibility Without Making Any Effort
The best social proof of a credible business is by being verified or by having a green checkmark on your social media or online small business profile.
In Lamudi, one of the most trusted online real estate listings in the Philippines, this green checkmark can be found beneath the real estate agent or developer's name in a listing showing a tagged that it is verified by Lamudi and the year of the agent or developer's Lamudi membership.
There is an increased likelihood that home seekers would trust and conduct business with someone who has a verification badge displayed next to their name. As online real estate scams proliferate and prospective homebuyers grow warier of entering into deals, this is a particularly boost credibility for small businesses. The verification badge might inspire potential customers to contact you since it provides them with more security while looking for real estate. This also helps you to enhance your online credibility.
Make extra effort in re-checking your property listings
Remember that buyers that are really interested in a home will be exceedingly thorough in their web search to determine the website credibility before landing on a deal. Taking a trip or a virtual tour to a property or condo that doesn't have the features or facilities listed on the listings would be a waste of time and money for these potential buyers so no matter how little the error, it will destroy the confidence of your customers, cost you to lose credibility, and affect your customer journey as a whole-- even if you're merely displaying an item incorrectly.
These are the things to pay additional attention to in creating your listings and getting the trust and credibility from home seekers:
Amenity inclusions

Location

Name of the development

Offer type (for sale or for rent)

Price

Property dimensions (lot size and floor area, number of bedrooms and bathrooms)

Property type (house, lot, condo, apartment, commercial, land)
In the same way, your photographs must be accurate. The rule of thumb is to not include anything that isn't part of the property sale in the photographs. Even if it's impossible to remove the furniture or appliances from the photo, at the very least, explain what is not included in the deal to build your credibility online.
Be active online
As soon as a customer raises a problem, you can dispel any doubts or reservations they may have regarding the property by being always active in various online communication tools. In the perspective of your potential customers, this builds confidence and establishes you as a trusted expert over time.
Having the proper contact information on your profile is an important part of responding to queries as quickly as possible. Your credibility will rise much more if you provide a professional picture of yourself. Remember that legitimate sellers have no problems displaying their faces on the internet for those looking for property.
To be successful in online businesses, you and your company must project an air of reliability, authority, and, most importantly, credibility. There are hundreds of other online businesses fighting for your homebuyers' money, and it boils down to your word against theirs. If your product or service is quite comparable to your rivals', it boils down to whose company is more trustworthy.
Speaking of a trustworthy and credible real estate company, Lumina Homes top that lists as it recently received the Best Developer Award for Affordable Housing from Carousell. Lumina Homes also have a very credible online presence both in website credibility and social media accounts.
So, if you're a seller looking for a real estate developer that you can trust in running your property business, make sure to include Lumina Homes on the top of your list of community providers.
For more information on how to be a Lumina Bida Seller and check out our available sites as well as house and lot packages, please visit our official website.

Try our Home Loan Calculator
Loan Calculator
Try Lumina Homes' loan calculator and get an estimate computation for your preferred Lumina property and home model.