Homespace Transformation: 10 Design Shows on Netflix
9 November 2022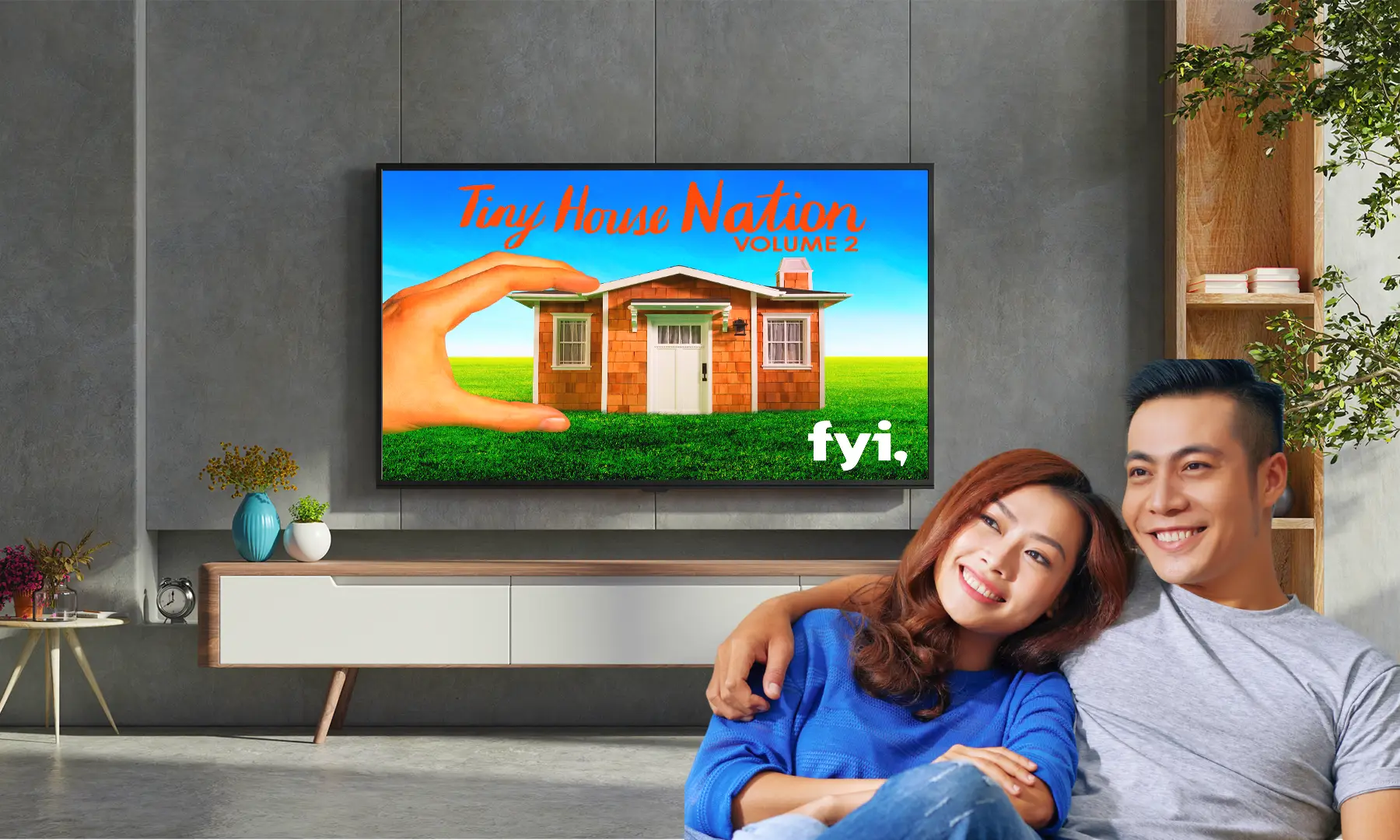 The motivation to tidy up comes from home renovation programs, and thankfully, there are plenty of visually appealing house makeovers available on Netflix to serve as the spark we've been looking for to finally begin the long-planned home makeover.
If you're planning a home remodeling project for your Lumina Homes unit and are still in search of ideas, the next platform you should check out is Netflix, since we know how thrilling it is to give your house a makeover.
List of Binge-Worthy Netflix Home Design Shows
Many families who are considering a major renovation or even building their ideal house find the motivation they need to get started by watching home improvement programs on Netflix or other streaming services. If you're a fan of architecture and design, just want to give your home a facelift, or discover foreign schemes like one that explores Nigerian designers, here are some Netflix series and documentaries to check out.
1. Tiny House Nation
This show is highly recommended if you've been scratching your head about how to make the most of your limited home space or transform your small kitchen into a modern one.
Renovation experts John Weisbarth and Zack Griffin, travel around the United States to show viewers how some individuals have found ingenious ways to make the most of very little square footage tiny houses while still making their homes seem stunning.
This program unquestionably has a grand vision, ranging from the elegance and efficiency of a micro-apartment to the suggestion that you may transform your humble van into a gorgeous mobile home that you can use on your travels.
2. Dream Home Makeover
Shea and Syd McGee, an entrepreneurial couple, host this three-season home design program from Studio McGee in which they provide renovations to worthy homeowners and tell their inspiring tales.
In fact, Shea McGee herself designs the renovations you can see from their show. Her imaginativeness and care for detail will astound you, whether you're admiring their work on a large commercial building or a single-family home. This home improvement program not only guides viewers through the renovations, but also through the couple's daily lives, parenting adventures, and business aspirations.
3. Amazing Interiors
Amazing Interiors is the home design program for you if you're interested in seeing homes with conventional exteriors that have been given a unique and interesting twist on the inside. It's possible that the exteriors of some of these places are unremarkable, but the interiors are really out of this world.
Using the techniques shown in this episode, you can create a unique and comfortable living space out of almost any area in your house. Each episode of Amazing Interiors lasts between 21 and 28 minutes and can be seen on Netflix and Apple TV.
4. Interior Design Masters
If you're searching for drama, tension, and intense competition, this is one of the greatest interior design series on Netflix. Ten young interior designers compete for the life-changing opportunity to renovate the bar of a luxury London hotel. Challenges in interior design, from setting up show houses to sprucing up dorm rooms, are assessed to select the winner.
The show's greatest strength is in its demonstration of the thought processes and problem-solving strategies used by interior designers so make sure to take notes on the candidates' amazing ideas. You never know when you'll find them useful.
5. The World's Most Amazing Vacation Rentals
Some property owners thinking of renting out their provincial house and lot in the Philippines. If so, to get your creative juices flowing, check out The World's Most Amazing Vacation Rentals!
It's one of the finest home remodeling series on Netflix that's similar to a Million Dollar Beach House or Selling Sunset, and it takes you all over the world to see amazing examples of creative architecture, from UFOs to bunkers repurposed into holiday rentals. The designs on display here are so impressive that you're sure to find some ideas to use in your own work.
6. The World's Most Extraordinary Homes
The World's Most Extraordinary Homes, presented by Caroline Quentin and featuring the work of award-winning architect Piers Taylor, showcases a variety of impressive dwellings situated in some of the world's most ambitious environments. So far, there have been two seasons of this interior design program but the show's major draws are the architects' originality of thought and the ingenuity of each concept.
7. Instant Dream Home
A crew of fast-working renovators took on the challenge of transforming a family's house in only twelve hours for the reality program Instant Dream Home. You will be amazed not only by the beautiful décor and skilled craftsmanship of the renovators but also by the inspiring tales of the people whose homes are featured on the program.
8. Tidying Up With Marie Kondo
Marie Kondo, in her massively successful Netflix series, imparts her tried-and-true sparking joy methods for improving the aesthetics of any room. While it's not really a show about decorating, it is one of the best home renovation programs out there for keeping your home from becoming a cluttered mess by just watching only one season.
9. Get Organized with the Home Edit
If you want to learn more about organizing and simplifying your life by adopting design concepts, this is the program for you. Clea and Joana of California bring a fresh take on organizing to the screen by incorporating home decor into the larger picture.
In the program, Clea and Joana transform the homes of their clientele, including A-list celebrities, by making over their closets, garages, and kitchens.
10. The Minimalists: Less Is Now
This documentary, which runs for around 53-minute, features long-term friends Joshua Fields Millburn and Ryan Nicodemus, who advocate for the benefits of living a minimalist lifestyle. If you want to learn more about minimalism, we recommend that you watch their 2016 social film entitled, Minimalism: A Documentary About the Important Things.
Seize Your Home Design Freedom with Lumina Homes!
Various sources might provide motivation for a home improvement project. The information and inspiration you get from these shows will allow you to not only create a stunning home design but also live in a more sustainable and efficient manner.
But all these ambitious home projects can encounter some snags or restrictions if you are renting an apartment and don't have a space that you can call your own.
Worrying that homeownership or real estate investment will cost you an expensive price? You can now achieve the freedom of redesigning and remodeling your home to your heart's content with the affordable house and lot for sale from Lumina Homes!
This affordable house and lot range from rowhouses, townhouses, duplexes, and single firewall units giving each Filipino individual and family the option to choose the right home for their budget, needs, and lifestyle. Interested homebuyers can avail all these home model units through their preferred flexible payment method, either through a bank home loan or an in-house financing--that'll help you lessen the burden of your homebuying journey.
Make your discounted home reservations through our Lumina Homes Shopee Mall and start this holiday season creating your ideal home grand designs!

Try our Home Loan Calculator
Loan Calculator
Try Lumina Homes' loan calculator and get an estimate computation for your preferred Lumina property and home model.