Get to Know Quezon Province, the Land of Thousand Colors
3 September 2022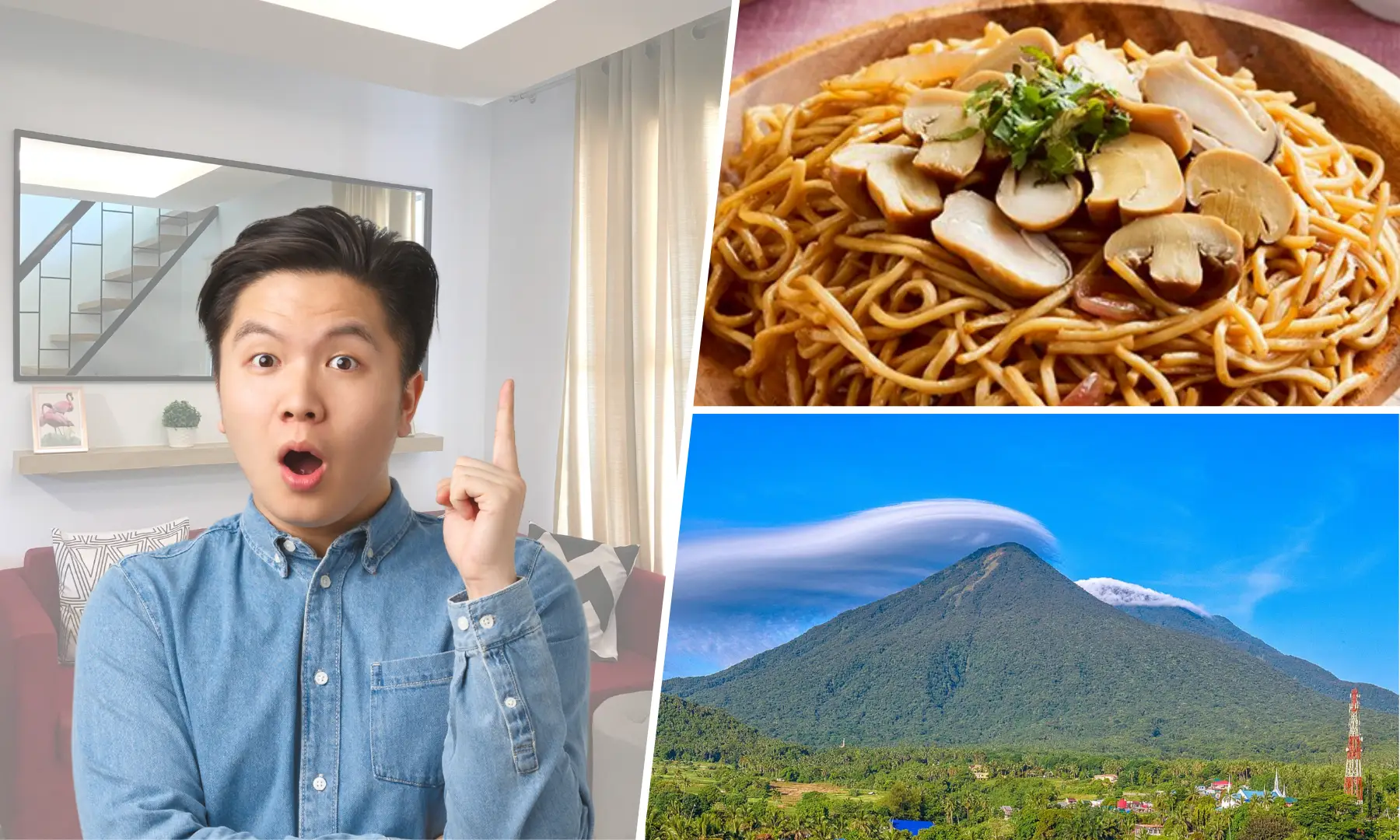 Leaving Manila behind through Manila South Road or through the eastern coast highway, you may travel through the more neighboring provinces of Laguna, Batangas, and Rizal before reaching the more arcadian paradise in Southern Luzon called Quezon Province.
The Province of Quezon in the Philippines is located in the flat south-central portion of Luzon. It is part of the CALABARZON Region having Lucena City as its capital and largest city. Most inhabitants here are Tagalogs but after World War II, many migrants from the neighboring provinces decided to live here.
Baler, once a part of Tayabas, is now the namesake of Quezon Province since it is where previous president Manuel L. Quezon was born. Lambanog, longganisa from Lucban, and pancit habhab are just a few of the coconut-based dishes that have made Quezon renowned.
The province is also quite religious as they annually honor the patron saint of farmers, San Isidro Labrador.
Join us in this article as we discover more about the wonders of Quezon Province.
What are the cities and towns in Quezon Province?
There are a total of 39 municipalities, 1 independent city, and 1 component city that make up the Province of Quezon:
Lucena City
If you're looking for the provincial capital of Quezon Province, it's Lucena City. It's considered a highly urbanized metropolis. It is politically separated from the province of Quezon, even though geographically it is a part of that province.
There are several agricultural regions in and around Lucena City, making it a multifaceted city. Some of its most well-known exports are rice and coconuts, but the country also has a thriving heavy industrial sector that produces a wide range of other materials, including metals, ships, chemicals, papers, and iron and steel.
Tayabas City
Tayabas is located on the southeast foothills of Mount Banahaw, and it shares borders with the municipalities of Lucban to the north, Atimonan to the east, Lucena City and Pagbilao to the south, and Sariaya as its western towns.
Its tourist resorts and sweet treats have made it famous. The island is also home to the alcoholic beverage lambanog. As a result of its many vibrant celebrations, Tayabas is also known as the City of Festivals.
Meanwhile, the 39 municipalities of the province are divided into four regions-- Western Quezon, Eastern Quezon, Northern Quezon, and Bondoc Peninsula. Here they are according to their population rate:
- Sariaya
- Candelaria
- Tiaong
- Lopez
- Pagbilao
- Infanta
- Catanauan
- Gumaca
- Calauag
- Mauban
- Atimonan
- San Francisco
- Mulanay
- Tagkawayan
- Lucban
- San Narciso
- Guinayangan
- Real
- San Andres
- San Antonio
- General Nakar
- Dolores
- Polillo
- Buenavista
- Macalelon
- Unisan
- General Luna
- Burdeos
- Padre Burgos
- Pitogo
- Panukulan
- Alabat
- Quezon
- Patnanungan
- Sampaloc
- Perez
- Agdangan
- Plaridel
- Jomalig
Islands to explore
The province of Quezon in Luzon island includes the mainland as well as the 22 islands that can be found within its vicinity. Some of the famous islands in Quezon are:
1. Balesin Island
Located 21 kilometers to the southeast of Polillo, Quezon Province, this 500-hectare stretch of Paradise Island is accessible solely to its members. In contrast, the abundance of entertainment options, gourmet meals, and high-end accommodations that await you and your party at this paradise will leave you and your companions speechless. You'll be able to photograph pristine beaches, crystal-clear water, a verdant backdrop, and more.
2. Cagbalete Island
The island of Cagbalete is a prized possession of Quezon Province. It is a little island paradise in the province, just off the coast of the town of Mauban, with cream sand that becomes quite exposed at low tide. The island is a botanist's dream, home to several endemic plant and bird species as well as a plethora of marine life.
3. Jomalig Island
The island of Jomalig can be found in the Philippine province of Quezon. The island's name was derived from the Tagalog term "Humalik," refers to a legendary love tale. Because of its isolation, the island's famed golden sand beaches have remained relatively untouched despite the island's growing popularity. Ungos Port in Real, Quezon is the closest major port to this island municipality, however the trip takes four to six hours.
4. Polillo Island
The Polillo Islands are a haven for ecotourists because of their abundance of unspoiled beaches, coves, caverns, limestone cliff formations, lush flora, and diverse marine life.
Other islands to explore are Alabat Island, Usok Island, Alibijaban Island, San Rafael Island, Anawan Island, Patnanongan Island, Anirong Island, Pandanan Island, Cabalao Island, Palasan Island, Calilayan Island, Pagbilao Grande Island, Icol Island, Katakian Grande Island, Pagbilao Chica Island, Kalongkooan Island, Malaguian Island, and Kalotkot Island.
Quezon Province Climate
Although most of Quezon Province has a tropical climate, there are regional variations. While rain falls consistently throughout the year in most places, there are some regions that never experience a dry season.
The majority of the province falls into Type IV Climate, which has year-round moisture. There are no dry seasons in Polillo, Infanta, and some of Calauag, which have a Type II climate, although there is a notable rainy season from November to April.
On the other hand, parts of Mulanay, San Francisco, San Narciso, and San Andres, as well as the tip of the Bondoc Peninsula, which includes these western cities, have a Type III climate. This implies that from around November until about April, it doesn't rain too much.
Tourist Attractions
If you think what Quezon Province has to offer ends with its numerous islands, well it's not! Apart from its various islands, you can also enjoy different travel destinations and staycation hotspots in the province such as Aliw Falls, Villa Escudero, Angel's Sunflower Field, Ugu Bigyan Pottery, Anilon Cave, Tikub Lake, Basilica of St. Michael the Archangel, Tiaong White House, Dampalitan Beach, Sunshine Farm Philippines, Kamay Ni Hesus, St. Isidro Labrador Parish, Kuwebang Lampas, Salibungot Beach, Lucena Cathedral, Rizal Hill, Mainit Hot Spring Resort, Quezon National Forest Park, Malatandang Beach, Perez Park, and Our Lady of the Angels Church.
Indulge in nature with this investment
If you like the outdoors and would want a spectacular view of the mountains from your house, then this affordable house and lot from Lumina Quezon is for you!
Located in Brgy. Isabang, Tayabas, Quezon, this house and lot in the Philippines is situated in a desirable area, with easy access to both the provincial seat of Lucena City and the mountaineous region of Tayabas town proper.
Through this, Lumina Quezon residents can enjoy both the fresh air of living near the mountain while achieving peace of mind by being near the major infrastructures and facilities around the province.
As a matter of fact, our Lumina Quezon site is so in-demand that we only have the Angelique Townhouse available for this subdivision.
Hurry and don't miss to grab this chance to get your investment in this highly-potential tourism region and make your reservations now online with our affordable house and lot for sale in Lumina Quezon!

Try our Home Loan Calculator
Loan Calculator
Try Lumina Homes' loan calculator and get an estimate computation for your preferred Lumina property and home model.