Filipino Restaurants near Lumina Homes: Where to Eat in Calauan Laguna
31 May 2022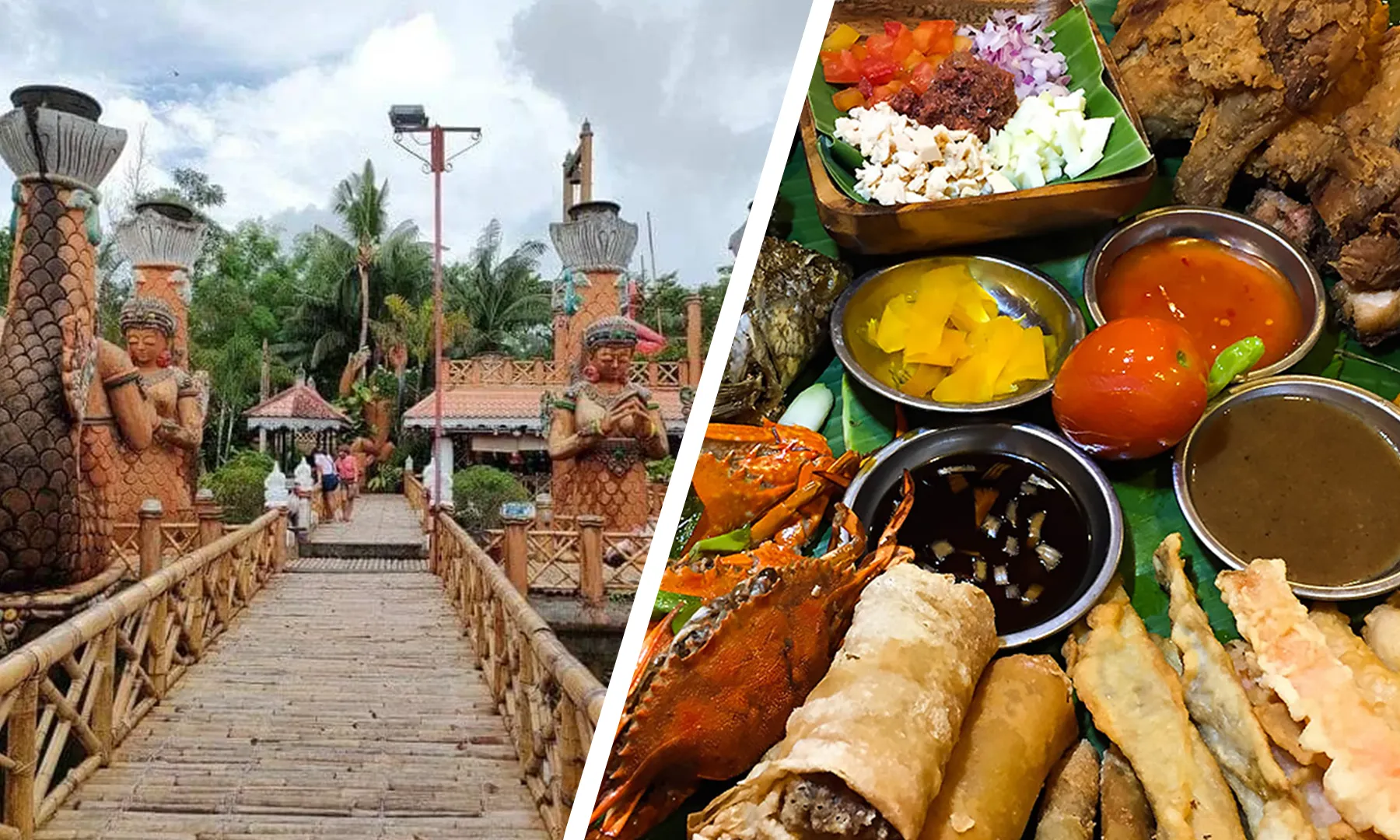 With a driving time of around 2 hours from Manila, the nearby city of Laguna is another option for a weekend escape in the South. When it comes to activities to do and places to see, the province has something for everyone.
One of the great places in the Province of Laguna to visit is the Municipality of Calauan.
The pineapples at Calauan Laguna are also regarded to be some of the sweetest in the world hence, every May 15, the town celebrates its annual Pineapple Festival. Isidore the Laborer, also known as San Isidro Labrador in Spanish, is the patron saint of farmers in Calauan and is known as San Isidro Labrador in Spanish.
The town of Calauan in Laguna is only just 1.5 hours distant from Manila, yet it has a wide range of attractions appropriate version for both nature and adventure fans. Apart from this, they also offer some great establishment type restaurants in Calauan and eateries near the national highway and neighboring cities which are also great for big groups business meetings and other travelers that you must try on your next visit to the area.
Isdaan Floating Restaurant
The most famous Filipino restaurant that can be found in the town of Calauan is the Isdaan Floating Restaurant.
It's a Filipino restaurant with a Thailand-inspired interior design theme. Their outdoor eating experience is one-of-a-kind. At Barrio Fiesta, you'll find specialties like Kare-Kare and Crispy Pata. This restaurant is owned by the same people. However, even if the restaurant's food popular dishes are similar, there is a noticeable difference in the setting and the mood.
Inside, you'll have to traverse a series of bamboo walkways suspended over the lake. There are huge mermaid statues on both sides, which will transport you to another country. Floating and permanent cottages are available. Each nipa hut features a ceiling fan, tables, and seats, and the sizes vary depending on the number of visitors. The park is also a recreational area since it has a wide range of activities for both children and adults to enjoy.
In addition to the celebratory ambience created by the design and decor, danceable OPM music can also be heard playing in the background of the restaurant, creating a cheerful and peaceful environment. The blossoming plants and bamboo poles give the location an island feel.
Food to enjoy
Depending on your budget, you may choose from an almost limitless array of Filipino comfort food options at this restaurant. We booked a Boodle Fight Round Set Menu for 15 people with a family of 18, which included 14 adults and four children. Steamed rice is served in small traditional Kaldero bowls with Bulalo soup, Crispy Pata, Crispy Fried Tilapia and a variety of dishes, including Adobo Mixed Chicken Pork, Tinupig Manok, Lumpiang bukid and pork sisig, as well as spicy shrimps and crabs, as well as Lumpiang gulay and gulay with papaya and tamarind. Steamed rice is also served with Itlog na Maalat with Pork Sinigang and Grilled Pork Liempo were also on the menu. The cuisine is delicious and satisfying. The Tinupig na Manok, which was very flavorful and fragrant, deserves special note.
The ambiance of the restaurant also includes amenities and services that you can explore such as:
Cultural dance performances
The cultural dancers' live performances are a treat for the eyes and ears. For the best experience, make sure that you have proximity to the stage to allow you and your friends or family to take in the show's performance as you waited for your food.
Tacsiyapo
A site where you may hurl and break dishes and mugs towards the wall with written phrases that you despise the most and yell Tacsiyapo to let out your rage and frustrations, starting at PHP 30 depending on the price of the items you want to throw.
Free boat ride
They provide a complimentary boat trip to take you around to the opposite side of the restaurant. In addition to the Buddha statue, there are many more interesting sights to see around here. The restaurant strongly advises against leaving a gratuity, but any amount will go a long way in their favor.
The Isdaan Floating Restaurant is located on National Highway, Bay, Laguna.
IsKarGu Restaurant
Filipino food can be found from IsKarGu, which is short for Isda Karne-Gulay or IsKarGu, a 'turo-turo style' local eatery in Calauan, Philippines. Affordable prices, wonderful cuisine, and a breathtaking view of a rural region are just some of the reasons why this restaurant is so popular.
On this side of Laguna, you can't go wrong with a meal at this local eatery. Excellent turo-turo meals at a reasonable price in an unassuming environment with large windows looking out over rice paddies are the type of ambiance you can surely enjoy from this Filipino restaurant.
Pastillas, local wine, apple cider vinegar, turmeric, pinakurat vinegar, and bottled guyabano are just some of the "take-home" things you'll find at their counter for tourists who wish to carry something back with them.
IsKarGu Restaurant in located in National Hwy, Calauan, Laguna.

Try our Home Loan Calculator
Loan Calculator
Try Lumina Homes' loan calculator and get an estimate computation for your preferred Lumina property and home model.