Filipino Interior Design YouTube Channels to Follow
26 August 2022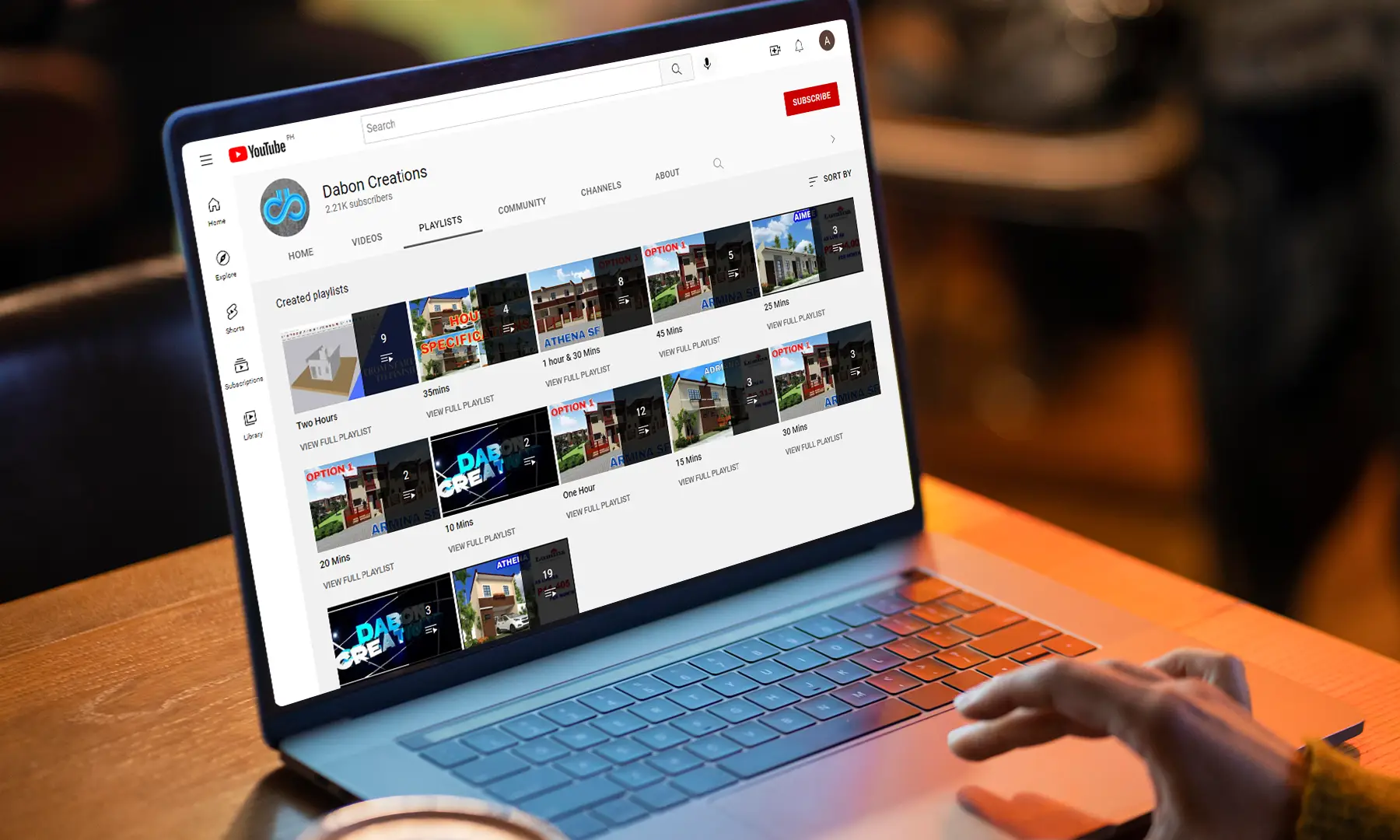 YouTube has plenty of great channels covering every imaginable subject.
As a matter of fact, YouTube is fantastic for many reasons, including that it is totally free to watch and is home to thousands of excellent channels covering everything from design and food to strategy and entertainment.
This is a great resource for everything related to home decor and maintenance of your house and lot phippines because of the abundance of freely available data. However large or small your home could be, it may benefit greatly from professional interior design, which can be rather costly if you don't already have the funds on hand.
Learn home renovation on YouTube
Want to make DIY projects on your interior design studio apartments or home interior but don't know where to start? Below are some of the Filipino home tours and interior designers' YouTube Channel where house owners like you can get some design inspiration or design tips:
Cara Fajardo Interiors
Makeover videos with advice and design concepts may be found on the channel of Filipino interior designer Cara Fajardo. And she has used styles like those seen in hotels, as well as minimalist and tropical ones.
CMV Interior Designs
CMV Interior Designs was established by Filipino interior designer Christine Manalo Villamora. The firm's primary focus is on the design of both homes and businesses.
Not to mention, the firm's style is the epitome of ultra-cool, cutting-edge decor. Their design process and completed works are documented on their channel. If you're looking for expert assistance in enhancing your own homes, you can follow her YouTube channel.
Dabon Creations
If you want some inspo or ideas on how to build an expansion on your affordable house and lot for sale Lumina Homes unit, Dabon Creations is one of the best YouTube Channels to follow. They will give you design inspiration on how you can maximize your floor space on your Lumina unit while maintaining a modern look.
Daddy Don Dizon
Don Dizon is a single dad that became a social media sensation because of Home Buddies last Father's Day in which he shared the joy and challenges of being a single father taking care of his three children.
Don Dizon also has his YouTube Channel in which he features house tours around his Lumina Homes. He also covers some renovations and DIY projects that he does in his brand new home.
Fitnesscape Creative
Carla Peña, an accomplished Filipino designer, studied at the Philippine School of Interior Design. She runs the design team of Fitnesscape Creative Studio, the architectural business her family founded. Furthermore, the website for FCS proclaims that they are a boutique green architectural and innovation design studio that uses sustainable methods. More than that, they also help to maintain a feeling of continuity in our local traditions.
Gila Salvador
For the last two years, interior designer Gila Salvador has kept a YouTube channel in which she chronicles her exploits in the realm of house makeovers and redesigns. She also offers guidance on how to improve one's home's aesthetics. Her channel focuses mostly on design, but she also provides helpful advice on how to use that design in everyday life, whether you're furnishing a large or a small homes. Her channel will instruct you on how to maximize your room's aesthetic and functional potential.
Hurray Design
A group of Filipino interior designers, including Rossy Anne Rojales and Bong Rojales, have formed a firm called Hurray Design. Webinars are only one kind of video you may find on the Hurray Design channel. Video topics covered in this collection range from creating a "new normal" at home office to decluttering one's dwelling to growing a jungle in the city.
Li and Aki TV Vlog
Li and Aki TV Blog features how to renovate or design small space houses like Lumina Homes rowhouses. Their vlog is perfect especially if you want to watch more videos about house improvements, construction, and DIY home designs for small homes and spaces, you can find videos like this on their YouTube Channel.
Maricel Montemayor
In addition to being a proud Lumina Homeowner, Maricel Montemayor has recently taken on the role of online vlogging where she features Zumba routines, mukbang, culinary demonstrations, and the fan favorite, tours of their beautifully designed Lumina Homes in Mindanao.
She has assisted many individuals who want to make their modest residences and small spaces appear more spacious and attractive without breaking the bank, both through personal home remodeling and through other homeowners' interior design. When Maricel hears that her work has motivated and uplifted so many individuals, particularly OFWs, she feels a surge of pride and satisfaction.
Merly Victor
Merly Victor is another success story of Lumina affordable house and lot for sale Homeownership. She shares this with everyone through her YouTube Channel. Apart from this, she also features various home design inspiration, complete procedures on house improvement and house renovations, building new houses, as well as product reviews and business tips.
If you are a first-time homeowner and would like to know the things that you need to prepare prior to your home improvement, you should follow her YouTube channel.
Mr & Mrs B of Moss Design House
Amado Beltran and Cyndi Beltran, both interior designers, started their first interdisciplinary design business in the country called Moss Design House.
Their company also does event and pop-up design in addition to interior design. Aside from that, they also provide rental of furniture and upscale manufacturing services as well as installation. In addition, the duo has worked on the homes of a few well-known Filipino personalities. The great thing is they highlighted these projects on their YouTube channel-- giving you some ideas on how to design your home like the stars! Mr. and Mrs. B will teach you by posting videos on how they do their real-world tasks.
Slater Young
Slater Young, better known by his online moniker "The House Hacker," has gained a large following with his how-to videos. He is a master of such home improvement skills as carpentry, plumbing, and electricity.
Slater Young's information and knowledge are also credible and well worth the time since he is a licensed civil engineer and a graduate from the University of San Carlos in Cebu.
Slater offers some excellent channel tutorials on a wide variety of topics, such as how to construct a climbing wall or make garden ornaments. Being a parent, he also enjoys coming up with creative methods to keep the kids amused. For this reason, his channel is ideal for parents and families that want to improve their quality of life together.
Being a fellow Filipino, you can be certain that the materials to create beautiful homes that he uses in his films are readily accessible to you at the local market, making Slater even more approachable. He is, after all, known as "The House Hacker" for good reason. His channel is for guys who love family life as much as he does, or for anybody who enjoys learning new ways to improve their living situation.
With so many options, you can choose a channel that specifically addresses your needs in the realm of interior design and home improvement of your house and lot Philippines. Keep in mind that the authenticity and legitimacy of the various channels and their contents should be taken into account before consulting free films from sites like YouTube. We hope you enjoy your binge viewing and that you stay safe!

Try our Home Loan Calculator
Loan Calculator
Try Lumina Homes' loan calculator and get an estimate computation for your preferred Lumina property and home model.