5 Advantages of Masterplanned Community for Modern Living
15 October 2022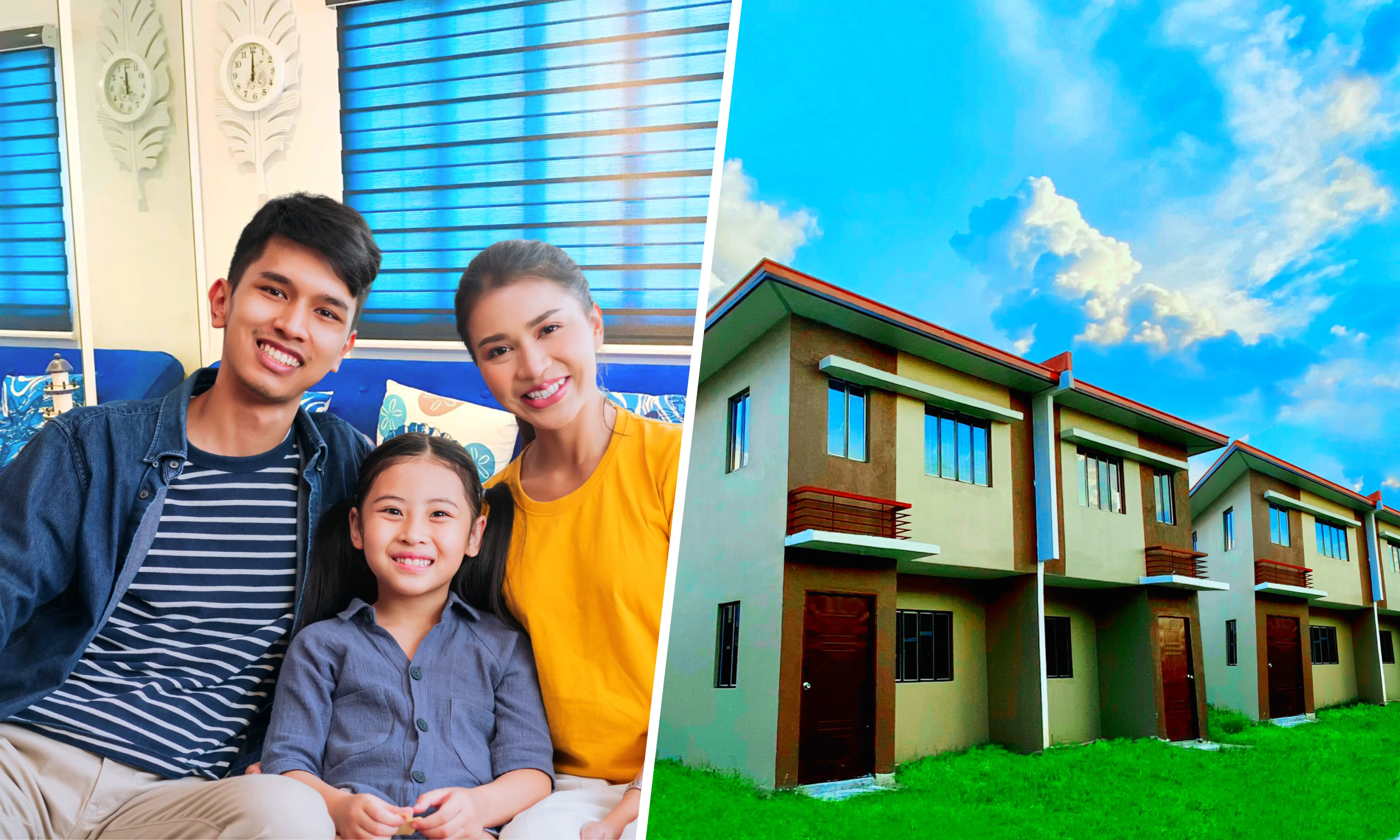 Having a house and lot in the Philippines can be great for people who like a tropical country. It doesn't have heavy blizzards and snowstorms like Russia and the US. You can't even experience sandstorms like in the Middle East. The only challenges living in this country are earthquakes and typhoons.
Earthquakes can wreak havoc on high-rise building structures in the city. Meanwhile, typhoons cause floods and mudslides in most residential communities. Severe structural damages could have been prevented or reduced if a community is master-planned meticulously.
What does Living in a Master-planned Community mean?
The Philippines is one of the countries with the most flood-prone areas whenever a typhoon enters the Philippines' Area of Responsibility (PAR). With unpredictable climate change and rapid development growth, this country will continue to suffer notorious floods and killer mudslides. So, if you don't like being stranded in the middle of heavy water overflows, opt to live in masterplanned communities.
A masterplanned community is a place that is carefully planned and envisioned to be a sustainable, unified, and livable community. It is a developed and well-crafted community that enables residents to work, live and play without worrying about any unbearable disaster aftermath.
Masterplanned communities are built outside or on the edge of metropolitan areas and are commonly associated with urban sprawl. Among the examples of masterplanned communities are the Bonifacio Global City (BGC) in Taguig, Irvine in California, Seaside and Celebration in Florida, Australia's Canberra, and Ward Village in Honolulu, Hawaii.
5 Home Living Benefits of Masterplanned Community
Is it possible to buy an affordable house and lot for sale in a masterplanned community? Besides affordability, you also enjoy other benefits from living in master-planned communities.
1. State-of-the-art Amenities and Modern Conveniences
Master-planned communities are built like self-contained cities. They feature state-of-the-art amenities and modern conveniences where homeowners can travel a few minutes or a short distance walkable from the city center. Available amenities offered are spacious mini-parks, children's playgrounds, yoga decks, jogging trails, swimming pools, multi-purpose community halls, and full-sized covered basketball courts.
Moreover, living in a masterplanned community gives you easy access to nearby shopping centers, fitness centers, entertainment venues, golf courses, recreation centers, health care, and more.
2. Wide Selection of Modern Homes
One of the most notable advantages of master-planned communities is its wide selection of modern homes. Every home is delicately designed to fit all types of lifestyles and costs of living. Thus, it features a mix of residential offerings suitable for modern living. If you want a profitable real estate investment, these communities will give you revenues if you plan to sell it a few years later.
3. Investment Potential
As mentioned, having a property in a masterplanned community enables you to earn or profit in the future. Many of these communities offer affordable house and lot properties today, especially near Metropolitan areas like Manila. Not only is it affordable, but also built with cutting-edge construction materials. Rest assured, these communities are flood-free areas and can withstand natural disasters.
4. Development in Progress
Real estate developers who designed masterplanned communities have already set up these residential projects for the future development of this particular area. It includes access to multiple-entry points to its neighboring cities and provinces, growing industries, and other government infrastructure programs that homeowners can use.
5. Masterplanners are Reputable Real Estate Developers
Of course, a masterplanned community takes a lot of hard work and creative juices before it is developed. It undergoes a series of feasibility studies, planning, and consultation to establish a sustainable result. It gives them reasonable investment returns and, at the same time, provides a better living for the Filipino people.
3 Essential Tips to Spot Masterplanned Communities
So, how do we spot a masterplanned community to achieve your new home? We outline a few tips to help you find a masterplanned community nearby.
1. Location and Accessibility
Is your work close to this residential property? Do you want to have nearby schools, malls, or transportation? Is it ideal for retirement?
Ask yourself about your needs before living in an area. Determine which location or key cities you would love to consider as your next home. Although most master-planned communities are located in nearby towns and city areas, opt for a place where you can do most of your activities within your preferred location. Thus, accessibility must be paired with the location.
2. Lifestyle and Value Alignment
It would be ideal if you also considered your lifestyle and personal values. Are you living with extended families? Are you looking for a kid-friendly environment? With questions like these, it will give you a better grasp of finding the right masterplanned community you're looking for.
Moreover, make sure it is also aligned with your values. Gather data if they host community events, ideal for families if it's needed. Or identify how they deal with the current pandemic to avoid contributing to its spread.
3. Explore Community Amenities
A masterplanned community must have the amenities you are looking for. Are you looking for green spaces where you can exercise and relax? Do they have community halls to organize special gatherings? Make sure you have access to explore their community amenities. Using them enables you to interact with your neighbors, meet new friends, and keep yourself healthy and fit.
Lumina Homes: A Masterplanned Community at Your Service
Finding the right family home is not just finding a new place to stay. You need to ensure that they are also safe, secure, and free from any possible risk caused by unpredictable nature. We already know that the Philippines has several typhoons every year, making the country prone to severe floods and mudslides. Look for a masterplanned community to avoid experiencing unfortunate accidents caused by floods and typhoons.
Here at Lumina Homes, our variety of model homes is designed to keep you and your loved ones safe. Rest assured, these are built in compliance with the National Building Code in the Philippines to help protect property values. Therefore, we provide high-quality homes yet at an affordable price so that every Filipino can have a sturdy shelter even in natural disasters.
Contact our authorized sellers today for complete location details of our housing properties. If you want a quick view of Lumina Homes' model houses, take a virtual tour through our official website.

Try our Home Loan Calculator
Loan Calculator
Try Lumina Homes' loan calculator and get an estimate computation for your preferred Lumina property and home model.